Jenkins, Brian Michael
by BRIAN MICHAEL JENKINS
Are Americans getting their money's worth on airline security? This aviation security expert says they are, but that it's also time to move beyond pat downs and body scans.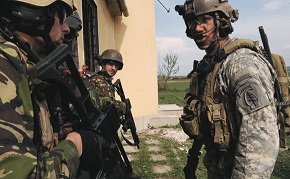 By BRIAN MICHAEL JENKINS
Amid calls for the U.S. military to get involved in the rescue of 200 school girls held hostage in Nigeria, this terrorism expert explains why a rescue attempt would be a mistake.