Rockefeller, Nelson A.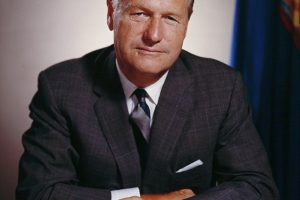 NELSON A. ROCKEFELLER
Diversity is a major underlying condition of American life. The enduring challenge to American leadership is to bring unity out of this diversity, not conformity or uniformity, but a sense of cohesiveness that gives us national direction and purpose.
Prior to 1964, there were observers and students of the American political scene who argued for clear philosophical divisions between political parties, for a party symmetry and neat lines of political demarcation.