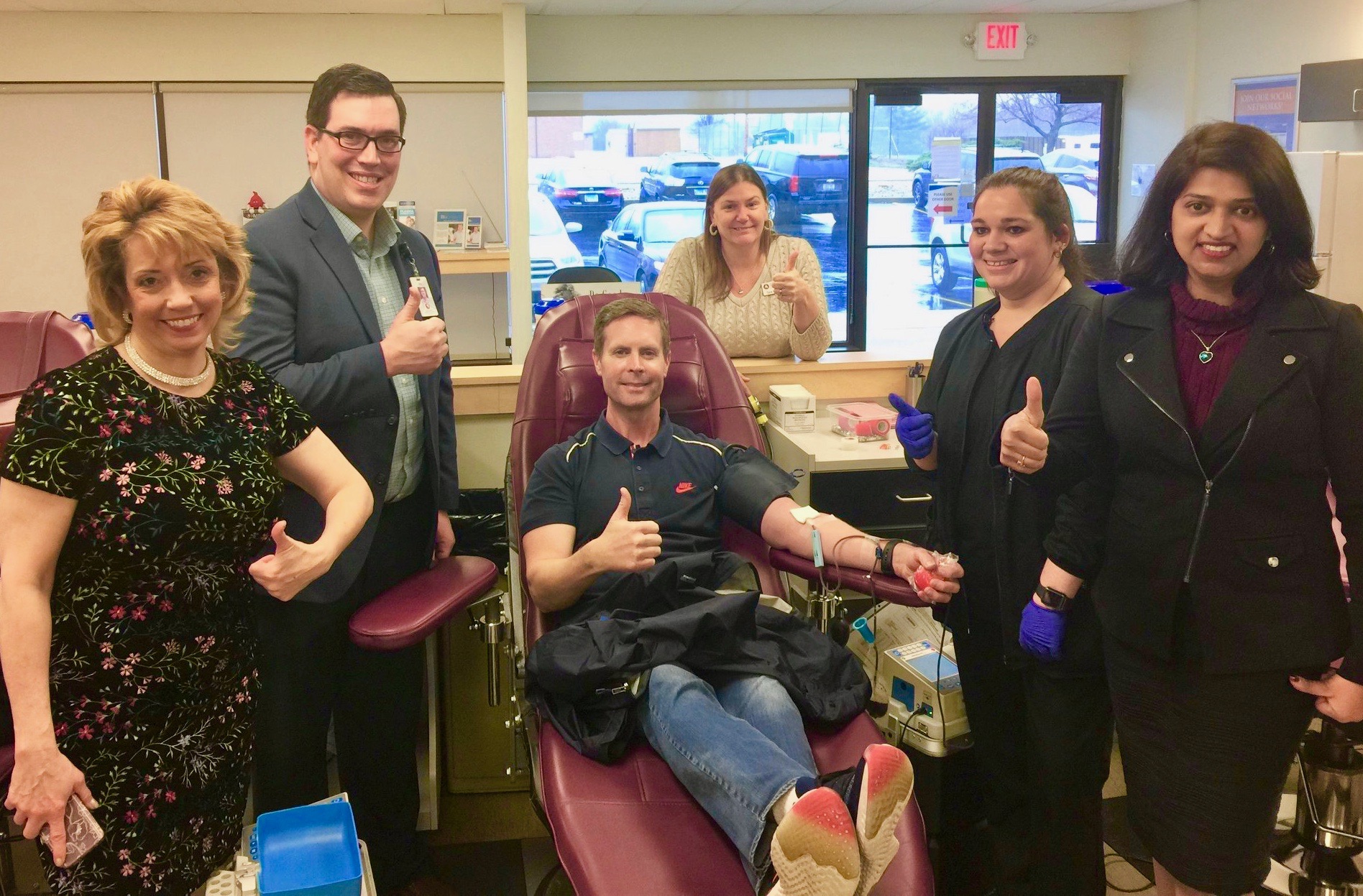 WASHINGTON, DC — In remarks on Wednesday before a virtual meeting of The Ripon Society and Franklin Center, U.S. Rep. Rodney Davis (IL-13) discussed the "new normal" that Americans find themselves living in as they fight the coronavirus, and shared his thoughts on some of the challenges facing the country and Congress in the months ahead.
"We're all getting used to what we would consider a new normal," the Illinois lawmaker stated in a video conference call. "I've never had so many apps on my phone to log into virtual meetings and conference calls. I have actually established my own folder just for the video conferencing apps so I could get to them easily.
"But I don't want this to be the new normal. I want to get us back to where we can interact and we can engage and we can think beyond what this pandemic has given us in this Congress. Let's not forget that just a few short weeks ago, we had an economy that every one of us who's ever run for Congress promised the American people we would deliver. We had historic low unemployment.
"I think once we get out of this, the backbone and the basics of our economy will remain strong. And then it's going to be up to all of us to make sure that we turn that new opportunity into economic growth once again."
Davis, shown in the picture above giving blood in his District last month, was elected to the House in 2012 and currently serves as the top Republican on the House Administration Committee. He is also the author of legislation, introduced on April 3rd, that would establish a bipartisan commission to assess America's response to the coronavirus and make recommendations to better prepare our country for any future pandemic.
He noted that the bill is intended to model the establishment of the 9/11 commission in the months following the September 11, 2001 terrorist attacks. What the bill is not intended to do is point fingers in the middle of the current crisis.
"I don't think the time to Monday morning quarterback a response to a disaster is during the disaster," Davis declared. "I don't care if it's federal, state, or local government — we all could've done something better. We took for granted that America avoided the large pandemic that could have come from SARS or H1N1 or Ebola. We didn't avoid it this time with COVID-19, and we've got to do better at all levels of government to make sure that the next time it happens we're ready."
Following his remarks, Davis also responded to a number of questions about some of the issues facing Congress this year. One of these issues related to the security of the November elections.
"In my opinion," Davis stated, "election security is being used by the Democrats during this emergency to push for a federalized election process. Constitutionally, that's not how elections should be run. Our constitution clearly states that elections are run at the state level. And each state has different needs. Many states like Illinois already have a mail-in ballot opportunities. We also have early voting opportunities and absentee voting opportunities. I don't want to see a one-size-fits-all approach."
"We've appropriated nearly a billion dollars in election security grants for the states, including $400 million that came as part of our COVID-19 response in Phase 3. Let's get that money out the door and let our state and local officials determine what they need to run safe and secure elections."
Davis, who serves as the Ranking Member of the Transportation & Infrastructure Subcommittee on Highways and Transit, was also asked whether he thought Congress might consider an infrastructure investment plan to get the economy moving again in the months ahead.
"I've got to give Sam Graves a lot of credit," he said, referring to the Ranking Republican on the Transportation & Infrastructure Committee. "He's really kept us engaged on the Transportation & Infrastructure Committee during this pandemic. We're on conference calls with Sam and our team on T & I on a regular basis. He's putting the FEMA director and different leaders on the call so that we can get our questions answered for our constituents.
"Another one I've got to give a lot of credit to is Peter DeFazio. Peter and I have been in contact, and he and Sam have done the bipartisan T & I calls, which I think could lay the groundwork for us to at least reauthorize the FAST Act and pass WRDA. That said, I'm not convinced that you're going to see bipartisan agreement on an extra infrastructure package. I'm more than willing to have a seat at the table and participate in those discussions and get us to a point where I think it could be utilized. But I'm just not as optimistic that we're going to have the bandwidth and the time to get that done."
The Illinois Republican was also asked for his thoughts on what might be included in a Phase 4 economic stabilization package that Congress is expected to consider.
"I look at Phase 4 as really just plus-ing up the PPP program," he stated. "Remember, that's the one that's going to run out of money. It's a $2.2 trillion package. We have a lot of programs that have yet to have a single dollar distributed out into our communities yet. So before we start plussing up those programs, let's get those dollars out the door."
"When you look at Phase 5, I think that's where the infrastructure debate will come in. But it's going to take leadership from the President. It's also going to take leadership from Leader McConnell and Speaker Pelosi to come together on an area we can agree on when it comes to infrastructure investment."
Davis, whose wife works as a nurse at a local hospital that is treating COVID-19 patients each day, also discussed another piece of legislation that he believes deserves consideration aimed at helping retired first responders and health care professionals who are now assisting in the coronavirus fight.
"One idea that I think ought to have traction — and I brought it up with our leadership team yesterday — is a bill introduced by John Katko and Harley Rouda that would relax the Social Security earnings limit for doctors, nurses and first responders who have come out of retirement because of this pandemic. Let's relax the income limits that would require them to pay money back if they make over $18,000 a year. That to me is an easy issue that ought to help all of our health care professionals and first responders who are coming back into the fight right now."
The Ripon Society is a public policy organization that was founded in 1962 and takes its name from the town where the Republican Party was born in 1854 – Ripon, Wisconsin. One of the main goals of The Ripon Society is to promote the ideas and principles that have made America great and contributed to the GOP's success. These ideas include keeping our nation secure, keeping taxes low and having a federal government that is smaller, smarter and more accountable to the people.