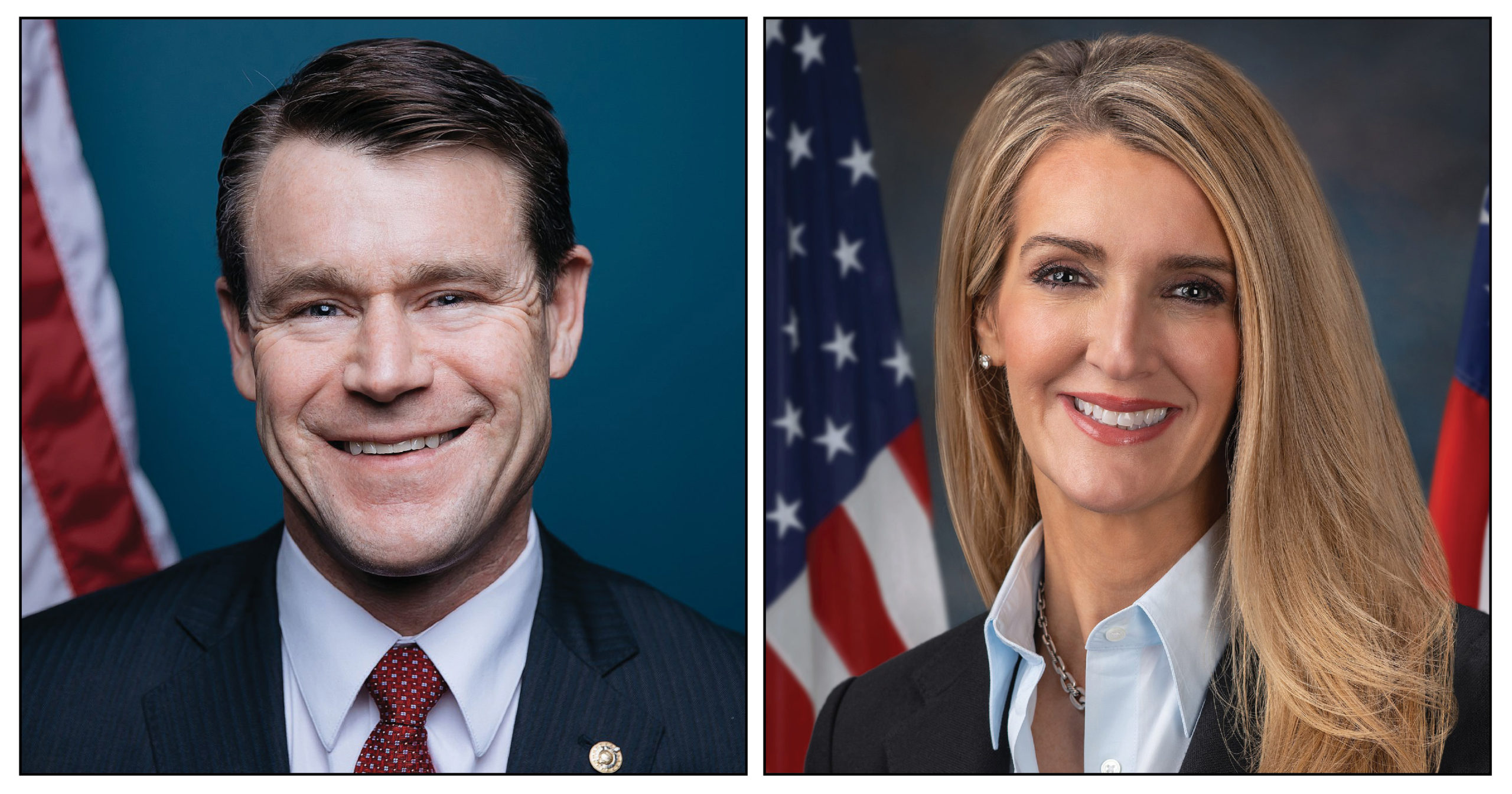 Young, Loeffler Lay Out Stakes of Upcoming Election
WASHINGTON, DC — With the election less than 50 days away, The Ripon Society hosted a virtual discussion on Wednesday with the leader who is spearheading the GOP effort to hold and build its Senate majority on Capitol Hill, U.S. Senator Todd Young of Indiana.
Young serves as Chairman of the National Republican Senatorial Committee. He spoke about this role in the discussion, before turning the virtual floor over to his special guest, U.S. Sen. Kelly Loeffler of Georgia.
"We are defending 23 seats this election cycle, whereas the Democrats are only defending 12 seats," Young stated in remarks to open the discussion. "Our majority is very slim — 53 to 47. While we're defending a lot of seats, a majority of them are in states that Donald Trump won four years ago.
"We have a path to victory in every single state. That's why you see us investing in all of these various states — even the states that often times in the popular media are characterized as uphill climbs for Republicans. While we maintain that we have a path in every state, there are some key races that we should be watching right now."
One of these races, Young said, is in Alabama.
"We will ensure that Doug Jones is defeated and the next United States Senator from the state is Tommy Tuberville," he predicted. "Once you factor in Alabama, that will take our majority to 54-46, meaning Democrats must either win four seats and the White House or five seats to win the majority outright. That's a lot of seats when you start going down and looking at the seats that are considered battleground states."
One of those battleground states, he noted, is in Michigan, where Republicans have a top recruit in John James on the ballot this year.
"He's a Detroit businessman, a West Point graduate, and a veteran of the Iraq War," Young said of James. "Plus, his family's business is in the auto industry, and he lives outside the Detroit area. So you could not have a better candidate for a Michigan Senate seat than John James. He has gone out and out-raised Gary Peters consistently and polled within the margin of error in both public and private polling."
Young also gave high marks to two of his colleagues who are on the ballot in states that Donald Trump failed to carry in 2016.
"While the President may have lost Colorado and Maine in 2016," the NRSC Chairman said, "Republican incumbents Cory Gardner, and Susan Collins are two of the most talented United States Senators and candidates that we have. In fact, I was just speaking with Karl Rove and he shared with me that he thinks Susan Collins has run the best campaign so far of this cycle."
"I feel confident about each of them and the sorts of races they're running. And they're both running against terribly flawed Democrat Senate recruits who have seen their favorability ratings plummet on account of some really quality advertising, some enterprising reporters, and maybe a little bit of opposition research at the Senatorial Committee."
The Indiana lawmaker then turned the virtual floor over to his colleague from Georgia, who opened her remarks by talking not about the current campaign, but about the historic event she and Young had the opportunity to attend at the White House this past week and some other developments she has been working on over the past several months.
"Yesterday, Todd and I got to be with the President at this historic signing of the Abraham Accords," Loeffler stated. "It was very emblematic of the results that this President, that his Administration, has driven. I think it's a landmark in many ways, but I also think there's more to come. That's why I've been very focused on supporting the President's agenda since day one.
"In addition to restoring our strength as a country on an international stage, which has been so vital, domestically we've never seen such a strong economy as what the President built. And as a businessperson, I have tremendous appreciation for that. Less than a year ago I was actually running a business. So I know what it meant to have this Administration come in to lower taxes and restore investment in America, which in turn helped produce an economy that has created jobs and lifted people out of poverty."
Loeffler compared this record with the promises of the other side.
"The President has created opportunity zones," Loeffler noted, "What we're looking at with a Biden-Harris Administration are autonomous zones. You can see the contrast, too, not just in the historic peace deal reached yesterday, but in the promises that they're making that can never be kept. Socialized medicine. The Green New Deal. Taxes increased by $4 trillion — and $4 trillion would just be the tip of the iceberg. It would destroy jobs and opportunity."
Following her remarks, Loeffler was asked what she is hearing from the people she represents back home.
"Look, Georgians want results," she stated bluntly. It's a conservative state. They want people who will uphold our conservative values, protect our freedoms, our constitutional rights, and our way of life. But they also want people who will deliver results. That's why I've been a big advocate of things that will keep our economy working. That's also why I have supported our military. Georgia is one of the top seven states from both a military installation perspective and for the number of veterans who call our great state home.
"The bottom line is that people are tired of career politicians who say one thing and do another, and whose record doesn't hold up to what the values of Georgians reflect. And that's why I've been so strong speaking out to protect conservative speech, uphold the Second Amendment, and keep our borders secure. Those are the kinds of things Georgians want us to do, and the kinds of things that I expect they'll hold me accountable for."
The Ripon Society is a public policy organization that was founded in 1962 and takes its name from the town where the Republican Party was born in 1854 – Ripon, Wisconsin. One of the main goals of The Ripon Society is to promote the ideas and principles that have made America great and contributed to the GOP's success. These ideas include keeping our nation secure, keeping taxes low and having a federal government that is smaller, smarter and more accountable to the people.