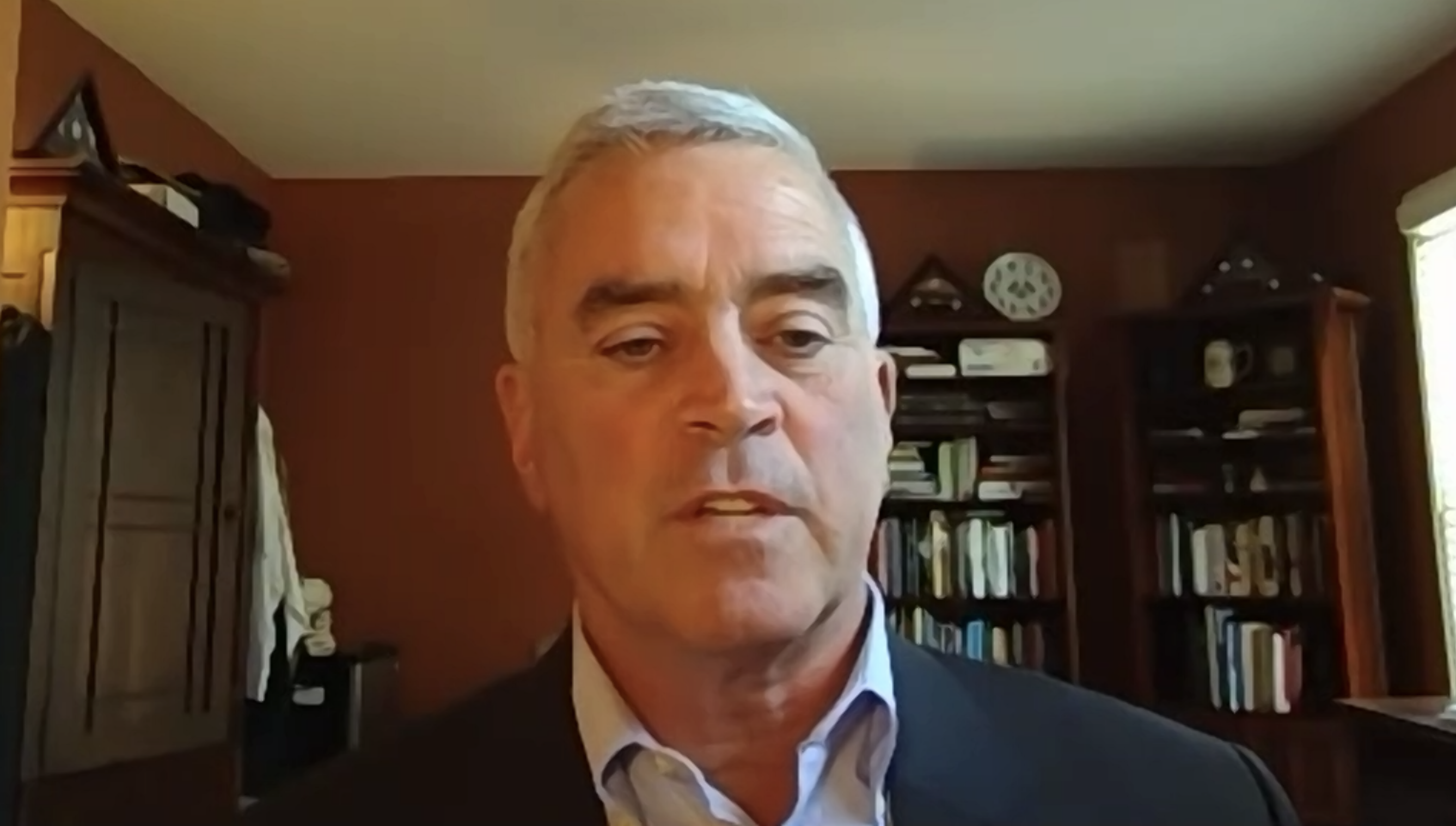 Wenstrup Underscores the Need to Follow Science, Not Rhetoric, in the Fight Against COVID-19
WASHINGTON, DC — The Ripon Society hosted a virtual discussion this past Wednesday with Ohio Congressman Brad Wenstrup, a physician who has not only been a leading voice on health care on Capitol Hill, but a leading proponent of making sure politics does not interfere with the fight against COVID-19.
"We want to see science solve this," Wenstrup stated, referring to Operation Warp Speed and the effort to expedite the discovery of a treatment and cure. "We now have a number of vaccine candidates that are in phase three. This is the final phase of the process, where we are doing double-blind studies on human beings to evaluate whether it's safe and effective.
"To give you an idea of what this process is all about, AstraZeneca's vaccine trial — which is in phase three — saw one patient develop what's called transverse myelitis. She developed an illness, so they stopped things until it became clear that it had nothing to do with the vaccine. As a doctor and as a member of Congress, I want the American people to know that this is the process we have always followed. It's just faster, and for good reason."
What Operation Warp Speed is not, Wenstrup added, is a process driven by partisan politics — despite what some on the Left may claim.
"Joe Biden said he trusted the scientists, researchers and doctors, but he doesn't trust Donald Trump," Wenstrup observed. "Well, Donald Trump, isn't the one drivng this — the United States government is. That is a critical point, and one that needs to be relayed to the American people. The fact of the matter is that I thought something like this would bring us together as a nation. It is sad that it has instead divided us, because it's really something we all need to work on together. After all, this affects everyone. People should not be looking to score political points."
The lawmaker – who has represented the 2nd District of Ohio since his election to the House in 2012 – says that not only is partisan politics undermining the public's faith, but outside actors view this as an opportunity to further sow division and chaos.
"I sit on the Intelligence Committee," he noted. "We have adversaries who work in any way they can – through social media and other ways – to try and divide us as a nation. This gives them one more opportunity. They love seeing us divided over this. I can tell you that is a fact. And unfortunately, we're letting it happen.
"So as you go online and see horrible stories on this and that, please question whether these stories are true and ask what their ultimate source and/or motivation may be."
Following his opening remarks, Wenstrup took a number of questions, including one about the importance of good communication in fighting the coronavirus and why a lesson learned during a past war is one that the Trump Administration might want to heed.
"My suggestion, and I've said this to the Administration, is think about what builds trust," he stated. "I look back at when General Schwarzkopf was giving the briefs during the Gulf War. The American people trusted what he had to say. The military was perceived as having nothing to do with government spin. That's what needs to take place in this situation.
"We need to go to Johns Hopkins, the Cleveland Clinic, the University of Cincinnati and talk to the doctors who are taking care of patients and let them tell America what is going on and how we're coming closer to a vaccine. Go to people who are not perceived as having a political spin. I think that would be very helpful."
The Ripon Society is a public policy organization that was founded in 1962 and takes its name from the town where the Republican Party was born in 1854 – Ripon, Wisconsin. One of the main goals of The Ripon Society is to promote the ideas and principles that have made America great and contributed to the GOP's success. These ideas include keeping our nation secure, keeping taxes low and having a federal government that is smaller, smarter and more accountable to the people.