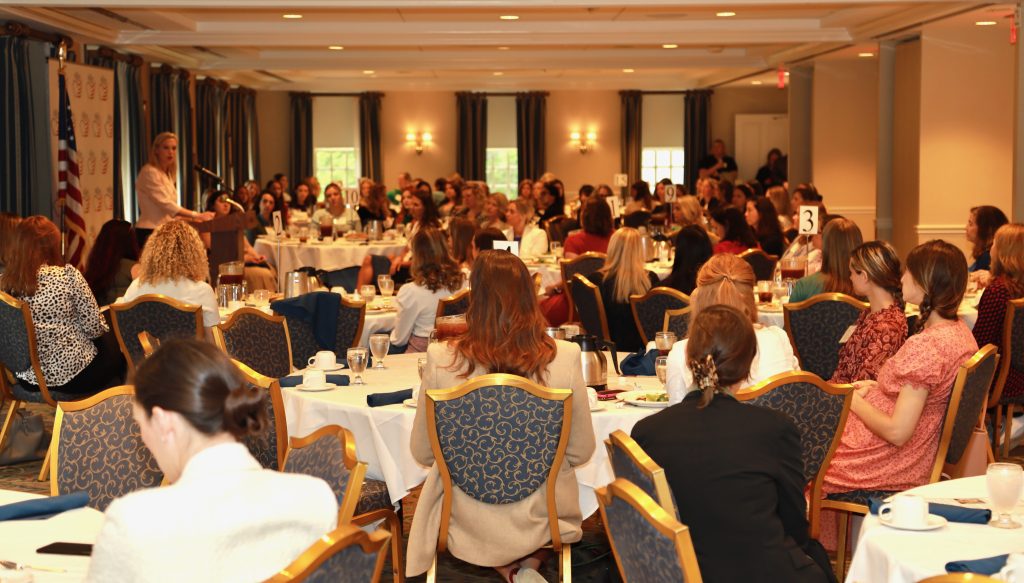 WASHINGTON, DC — A crowd of more than 90 Republican women turned out this past Friday afternoon for the first in a series of luncheons and other events that are planned for this year and are intended to bring together GOP women who are interested not only in policy and politics, but learning from and building relationships with other women who are pursuing similar careers.
"Working in policy and politics can be an extremely rewarding experience," stated Jim Conzelman, the President & CEO of The Ripon Society, which is hosting the series. "It can also be very competitive. To the extent that there is strength in numbers, the goal of this series is to bring together policy and political professionals so they can build networks and better compete.
"The other objective of course is to encourage more Republican women to get involved and stay involved in policy and politics. As the President & CEO of an organization that has long believed the GOP needs more women calling the shots, the more we can do to foster and achieve that goal, the better our party will be."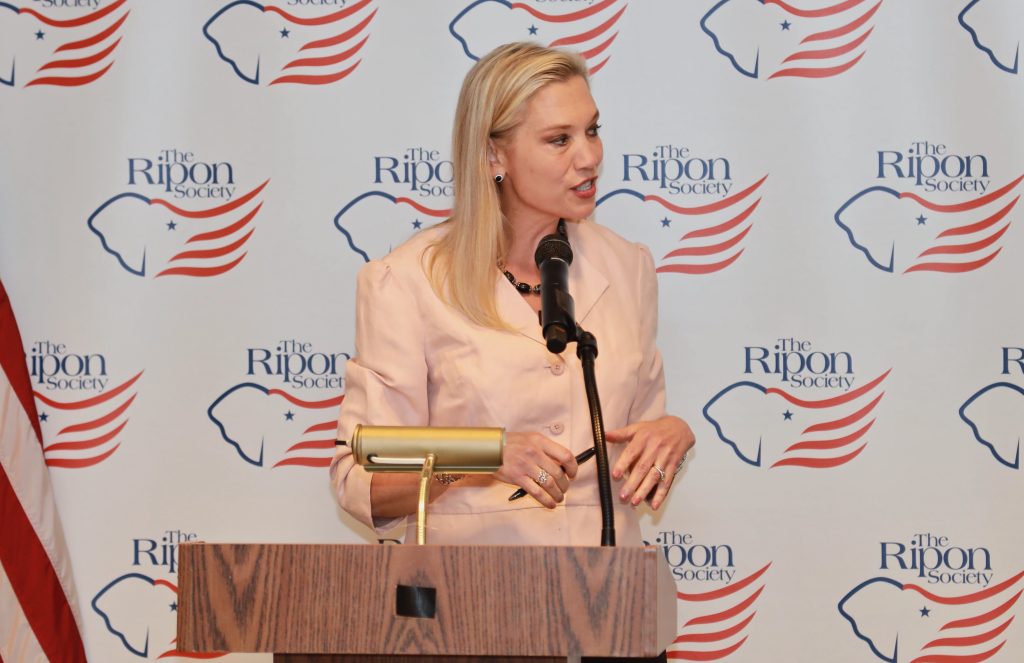 According to Conzelman, the featured speaker at Friday's luncheon was Jane Adams, a veteran policy professional who serves as the Vice President of U.S. and Canada Federal Government Affairs for Johnson & Johnson. In her remarks, Adams — who, in her spare time, also serves as the lead singer in the band, Blame It on Jane — discussed her own career progression, and the importance of building networks along the way. She also talked about another important part of her career that, she said, was essential to getting ahead — and that was simply standing up for herself.
"Mentors and sponsors and friends are great," Adams stated. "I have had many great mentors and supporters throughout my career. But at the end of the day there is no one who's going to stand up for you except for yourself. And if you can't stand up for yourself, no one's going to do it. You have to bring your own confidence and your own value to the table. Most importantly, you have to know you belong — because you do."
Conzelman said Friday's luncheon follows up on a series of papers and policy events The Ripon Society has published and hosted over the years geared toward increasing the number of Republican women. He further noted that the next event for GOP women policy and political professionals is scheduled to be held this summer.
"The response to Friday's luncheon has been very positive," he stated, "and we look forward to holding more events in this series this year."
The Ripon Society is a public policy organization that was founded in 1962 and takes its name from the town where the Republican Party was born in 1854 – Ripon, Wisconsin. One of the main goals of The Ripon Society is to promote the ideas and principles that have made America great and contributed to the GOP's success. These ideas include keeping our nation secure, keeping taxes low and having a federal government that is smaller, smarter and more accountable to the people.