The Ripon Forum
Volume 0, No. 0
Oct - Nov 2007 Issue
Across the Nation, Republican Governors are pushing to strengthen health care in their states.
Here's a snapshot of their actions.
by MOLLY VORIS
Alaska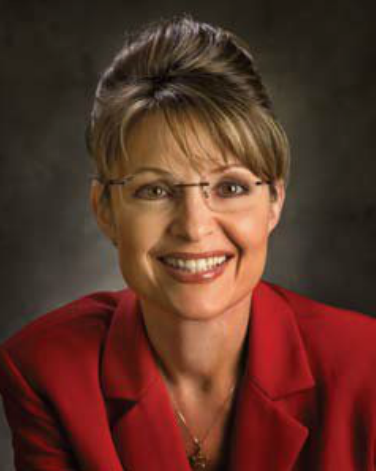 Governor Sarah Palin, through Administrative Order 232, has established the Alaska Health Care Strategies Planning Council, which is charged with preparing and submitting a health care action plan to the Governor and legislature by January 1, 2008. 
In Alaska, Governor Palin has established the Alaska Health Care Strategies Planning Council, which is charged with submitting a health care action plan to the Governor and legislature by January 1, 2008.
This plan must include a description of the current health care system in Alaska; an inventory and analysis of existing health care plans, reports, and initiatives; short-term and long-term statewide strategies to effectively provide access to quality health care for Alaskans, while reducing the costs of that care; and performance measures and accountability mechanisms to assess the success of those strategies.
Connecticut
Governor M. Jodi Rell has introduced a health care plan to provide access to care for all residents of Connecticut. The Charter Oak Health Plan will create a private-public partnership offering a state-defined benefit package through private insurers. The proposed plan will be available to adults who do not have insurance through their workplace. 
There will be guaranteed issue for the health plan, and premium subsidies will be made available on a sliding scale for lower income individuals. The proposed plan includes reduced fees for preventive care and the assignment to a primary care physician. The target monthly cost for an unsubsidized member is $250, plus co-payments and deductibles. The plan will be offered by insurers willing to participate in the plan, and the state will help connect people with the participating insurers. Governor Rell's proposal also includes premium assistance for Medicaid patients who already have coverage through an employer. This assistance would wrap around benefits to provide services that are not offered by the employer plan. 
In addition, the governor's HUSKY Health 2007 initiative targets children who are eligible but not enrolled in the HUSKY program. It waives the premium for the first two months following birth of an eligible child, eliminating any possible reason for not enrolling a newborn. The new initiative also focuses on health coverage for school-aged children. The governor is proposing to require health insurance status notification at the beginning of every school year and providing referrals to the HUSKY Plan for uninsured children. 
Florida
Governor Charlie Crist has proposed to reverse some administrative and policy barriers that limited enrollment periods, tightened eligibility standards, increased documentation requirements, and created a complex administrative process that contributed to declining enrollment in the Kidcare program. 
The governor is supporting improvements in the structure and administration of the Kidcare program to provide health care benefits to more children. 
The state is proposing to consolidate the fragmented Kidcare program under the Agency for Health Care Administration to create a more efficient and effective program, which, in combination with a better outreach and eligibility determination process, will result in more insured children. 
Other features of the proposed system include a simplified and uniform eligibility determination process, uniform benefits and standards between Medicaid and SCHIP, presumptive eligibility, no caps on private full pay participants, and a seamless transition between Medicaid and SCHIP funding. 
Georgia
Governor Sonny Perdue announced the Health Insurance Partnership initiative, a new incentive to help Georgia's small businesses offer coverage for their employees.               
Under this plan, the cost of health insurance will be split between the state government, employers and employees. The state will use its bargaining power to work with private insurance companies to reduce costs for small businesses. Business owners will then have the option of offering their employees reasonably priced health insurance. 
The state incentive will be available to workers who earn up to 300% of the poverty level. A $20 million investment by the state, when added to inputs from the federal government, the employer and the employee, will amount to a total of $182 million in total investment, which, it is estimated, will help cover 30,000 people in the first year. 
Indiana
Governor Mitch Daniels has signed into law a series of health reforms to improve access and quality of care in the state. Indiana has created a health insurance plan for adults and pregnant women with incomes below 200 percent of the poverty level. 
Under the Healthy Indiana plan, participating individuals will have a Personal Wellness Responsibility (POWER) Account, which acts as an HSA, with $1,100 to cover the deductible. A private health insurance plan approved by the state is available to individuals after they have met the deductible and includes services, such as preventive care and disease management. The plan also includes $500 for preventive care, such as physicals, screenings, chronic disease management, and smoking cessation. In addition, the plan, which passed with overwhelming bipartisan support, includes a 44- cent increase on cigarettes that is estimated to discourage 40,000 fewer youth smokers and 23,400 fewer adult smokers. As a result, an extra $11 million will go toward childhood immunizations.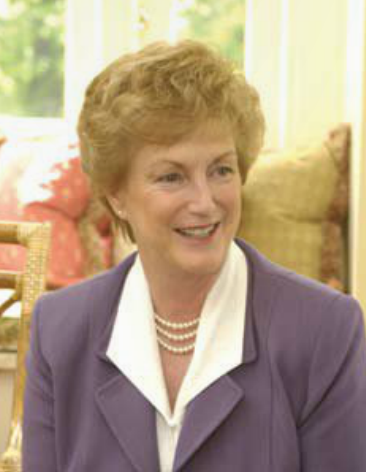 Governor Rell has introduced a health care plan to provide access to care for all residents of Connecticut. The Charter Oak Health Plan will create a private-public partnership offering a state-defined benefit package through private insurances.
In addition, the governor's health care initiative includes increasing eligibility in the SCHIP program to 300 percent of the poverty level and providing presumptive eligibility for pregnant women. The plan also uses incentives for employers by providing a small business qualified wellness program tax credit (50 percent of creating a qualified plan) and a tax credit for small businesses for the cost of setting up a Section 125 plan ($50 per employee). The law also gives the Family and Social Services Administration Secretary the authority to develop a program that allows small businesses to purchase group health insurance together. 
Minnesota
Governor Tim Pawlenty has proposed "Healthy Connections," a health reform plan to increase access to affordable insurance and enhance the quality and value of care. 
The plan proposes to modernize the MinnesotaCare (MNCare) program by reducing the premiums for children by a third, expanding eligibility to 300 percent of poverty for children, and increasing subsidies in private coverage rather than the state-provided MNCare program for children above 200 percent of poverty. For this option, a standard benefit package, called MNCare II, will be developed by the state and offered in the private market to ensure basic services are covered and coverage is affordable. 
The governor's plan requires insurers with more than 3 percent of individual market to offer the MNCare II. Insurers can modify the benefit in order to make it attractive to parents of children who may be enrolled. The governor's plan creates the Minnesota Health Insurance Exchange, a connector model, to make coverage more affordable and portable. Employers will be able to use the Exchange to give their employees access to health care coverage, and the individual market will be folded into the Exchange. 
The Exchange will monitor the products being offered and ensure they meet basic requirements. It will also collect premiums and make the premium payments to the plans, reducing the administrative burden for both individuals and employers. Employers with more than 10 employees will be responsible for establishing a Section 125 plan to ensure their employees can make tax-free deductions of their insurance premiums from their paychecks. To build on Minnesota's current quality of care programs, the governor proposes to continue to invest in interoperable health systems and to provide transparency of quality and cost data in order for consumers to make informed decisions about their health care. 
In addition to Healthy Connections, Governor Pawlenty also signed into law an effort to convene a Health Care Transformation Task Force to develop a statewide plan to improve affordability, quality, access and health status of Minnesotans. Recommendations to reduce the state's health care expenditures by 20 percent will be made by January 2011. 
Missouri
Because Missouri's Medicaid program is sunsetting in 2008, Governor Matt Blunt is in a unique position to reform the Medicaid program and address the issue of the uninsured simultaneously.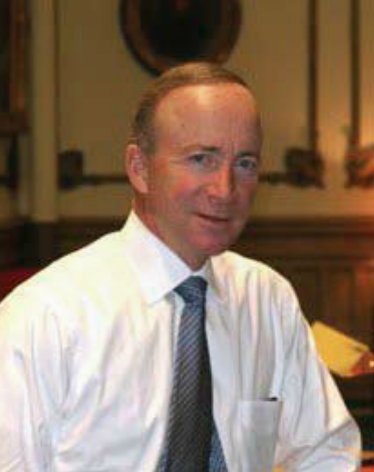 The proposed redesigned Medicaid program, called MO HealthNet, focuses on prevention and wellness. MO HealthNet participants will be assigned to a health care home and will undergo a health care assessment to determine any chronic conditions that require management. In addition, the new Medicaid program stresses the importance of electronic health information technology. A health care home coordinator is responsible for monitoring the patients' conditions and sharing information electronically with the participant. The governor's plan to expand coverage to the uninsured also stresses the importance of prevention, wellness, and consumer engagement. 
Under Governor Daniels' Healthy Indiana plan, participating individuals will have a Personal Wellness Responsibility (POWER) Account, Which acts as an HSA with $1,100 to cover the deductible.
The proposal requires the purchase of insurance premiums with tax-free dollars through the use of Section 125 plans set up by employers. The plan also allows for portability of health insurance to allow workers to stay insured when changing jobs. The proposal aims to increase enrollment in the state's high-risk pool by easing enrollment requirements for the program. 
Mississippi
Last year, Governor Haley Barbour kicked off his "Healthy Mississippi" initiative to promote disease management and improve health care at a lower cost. Governor Barbour proposed and the Legislature passed the "Mississippi Healthy Students Act" this year, which requires 150 minutes of physical activity-based instruction per week and 45 minutes of health education instruction for K-8th grade students. 
Additionally, the Governor has partnered with Blue Cross Blue Shield to promote the Let's Go Walkin' Campaign to get Mississippians active and raise awareness of the benefits of exercise. Nearly 23,000 packets and pedometers have been sent to individuals, churches, schools and businesses in 79 counties to serve as a tool to encourage healthy choices.               
Governor Barbour has developed "Healthy Mississippi – A Worksite Wellness Program" to improve the overall health of state employees. It is a comprehensive program that will be customized to meet an agency's specific needs and challenges. The state employee insurance plan provides 100 percent pre-deductible coverage up to $250 for an annual wellness exam and an additional $50 for the completion of a health risk assessment. 
In addition, the Barbour Administration is protecting the solvency of Mississippi's Medicaid program, while serving those who truly need it. Medicaid offers free annual physical exams to recipients, checking for diabetes and high blood pressure, and to make sure their medications are accurate. 
Nebraska
Due to increasing costs of the state employee health insurance and increased expenditures for medications treating hypertension, diabetes, high cholesterol and depression, Governor Dave Heineman has established steering and advisory committees to address the wellness of state employees. 
The program made a health appraisal survey available to state employees and is addressing the need for improved physical activity, nutrition, and smoking cessation. The program has requested proposals from organizations to offer tobacco cessation classes under contract for state employees. 
The state is also providing literature outlining the variety of services offered by the Tobacco Free Nebraska program to all state employees. In addition, a website is being developed to provide health supports and a source for sound medical information for employees. 
Rhode Island
The Rhode Island Office of the Health Insurance Commissioner created a "wellness health benefit plan" that insurers are required to offer to employers with fewer than 50 workers purchasing health plans. 
The insurers will be required to offer a plan that is aimed at improving the health of its members by focusing on five wellness initiatives, including selecting a primary care physician and completing a health assessment. In addition, enrollees must pledge to maintain a healthy weight or participate in a weight management program, remain smoke-free or participate in a smoking cessation program, and participate in disease and case management programs, if necessary. It also requires participation in a wellness program and tiered physician networks. 
The plan is expected to lower costs based on prevention incentives offered to enrollees. There are Basic and Advantage plans with different cost-sharing tiers, but the premiums for each plan will be the same. The average premium cannot exceed 10 percent of average wages in the state, and in 2007, will be $309 or $322 per month per individual, depending on the insurer. The wellness health benefit plan will be available in October 2007.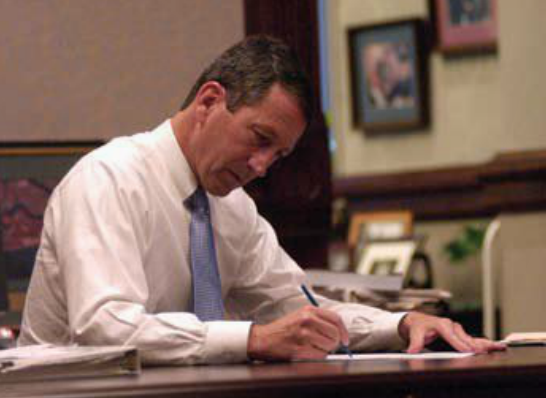 In South Carolina, Governor Sanford is proposing to increase access to affordable insurance by allowing small businesses to pool together to purchase health insurance as a "health group cooperative."
South Carolina
Governor Mark Sanford is proposing health reform activities to encourage greater use of the private marketplace to provide more affordable access to health insurance. 
The governor is planning to establish a separate, standalone CHIP program that has a benefit package modeled after the federal or state employee benefit plan. By establishing a separate program, more funds will be available to expand eligibility to 200 percent of poverty. In addition, the separate SCHIP program will institute monthly premiums in an attempt to engage consumers and encourage personal responsibility. The premiums will discourage those currently in an employer-sponsored plan from dropping their employer coverage to enroll in the SCHIP program. 
The governor is also proposing to increase access to affordable insurance by allowing small businesses to pool together to purchase health insurance as a "health group cooperative." By pooling their employees together, the small businesses will be able to negotiate lower premiums. The proposal also requires a report in 2010 to measure the effectiveness of the health group cooperatives. Governor Sanford's reform initiatives also include quality improvement and measurement. The governor is proposing to require all hospitals in the state to collect data on deaths resulting from hospital-acquired infections. 
The hospitals would be required to submit the information to the state, which would then provide the data to the public. In addition, the state is planning to make e-prescribing more seamless by providing standards for the transmission of electronic prescriptions. 
South Dakota
Governor Mike Rounds and the South Dakota legislature have created a task force to recommend solutions for the problem of the uninsured in the state. 
The initiative, called Zaniya, which is the Lakota Sioux Indian word for "taking care of the health and well being of your people," is made up of over 50 individuals. The task force will review public program expansions, private marketplace expansions and changes, and improving Indian Health Services both on and off the reservations. 
Texas
Governor Rick Perry is proposing a premium assistance program to help low-income uninsured working adults to have access to affordable health insurance. 
The state will offer varying levels of premium assistance based on a sliding scale. Participating plans must be certified by the state. The plans include a minimal deductible and co-payments, which can be paid for by individuals out of an HSA that is set up by the state. 
Utah
Governor Jon Huntsman has created an initiative to make health insurance more affordable by lifting the cap placed on SCHIP enrollment due to budgetary constraints. 
In addition, the state is creating the Utah Health Insurance Exchange, which will offer affordable and portable health insurance to residents of the state. Paired with the Exchange, the governor's plan utilizes Section 125 plans. The design allows businesses to be able to offer insurance to their workers through the Exchange and to pay for the premiums tax-free. 
Vermont
Governor Jim Douglas created a program that extends affordable insurance coverage while reducing health care costs through several quality improvement initiatives.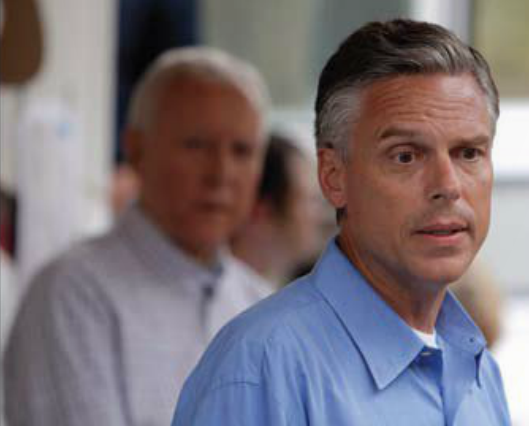 Utah Governor Huntsman has created the Utah Health Insurance Exchange, which will offer affordable and portable health insurance to residents of the state.
Individuals without access to an employer-sponsored insurance plan will be offered a Catamount Health plan, which is provided by private insurers and must offer a standard set of benefits defined by the state. Premiums will range from $60 per month for individuals with household incomes below 200 percent of poverty, to $135 per month for individuals with household incomes between 275 and 300 percent of poverty. 
In addition, employers are required to pay $365 annually for each full-time employee if the employer does not offer insurance, only offers insurance to some workers, or some employees remain uninsured. This requirement is applicable to all employers with nine or more employees in 2007 and increasing to employers with five or more employees starting in 2010. Low-income, uninsured Vermonters with access to an employer-sponsored insurance plan will be offered premium assistance. Vermonters eligible for the state's Medicaid program with access to approved employer-sponsored insurance will also be offered premium assistance to participate in employer-sponsored insurance. 
A chronic care management system will be created to manage the chronic conditions of individuals enrolled in Medicaid and the State Children's Health Insurance Program, Dr. Dynasaur. The law also proposes steps to control costs and cost shifts within the health care system by promoting healthy behaviors through a grant program to fund community health and wellness programs. 
In addition, the state will adopt rules to permit health insurance companies to offer premium discounts or other incentives—known as a Healthy Choices Discount— to people who participate in health promotion or disease prevention programs such as smoking cessation.   RF
___________________________________
Molly Voris is a Senior Policy Analyst in the Health Division of the National Governors Association.  The above snapshot is drawn from a July report entitled, "Leading the Way: State Health Reform Initiatives," which can be found at www.nga.org. The summaries for GA and MS were not included in the report.