The Ripon Forum
Volume 46, No. 3
Summer 2012 Issue
by GEORGE E. HALE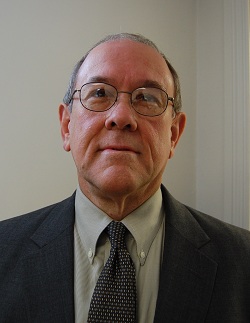 Governors face big challenges. Economic growth remains sluggish. Roads and bridges are deteriorating. Health care costs compound at double-digit rates. Public schools don't deliver needed results. Multibillion-dollar budget gaps loom. And quick fixes –whether it is reducing pension contributions, depleting rainy day funds, relying on federal money, or raising taxes — no longer work.
So what makes a governor a highly effective leader? Formal powers mean little. They help, but don't guarantee success. New Jersey's governors are among the most powerful. Nonetheless, voters sent Jon Corzine packing after one term. Despite low rankings of formal powers, South Carolina Republican Carroll Campbell stood out as highly effective governor. Informal powers and personal attributes make a difference.
In 2010, voters elected 37 governors. It is probably too early to evaluate their performance. In November, voters will select another 11 governors. So this is a good time to look at how past governors have handled big challenges.
With apologies to the late Steven Covey's famous book, I call them the seven habits of highly effective governors.
#1 Be the hedgehog, not the fox
Jim Collins' bestseller Good to Great paraphrases insights from philosopher Isaiah Berlin: "The fox knows many things, but the hedgehog knows one big thing." Leaders, who build great companies, tend to be hedgehogs.
Many governors are fox-like, trying to be all things to all people. And they confront many issues. Yet hedgehogs who focus on one big idea can make a big impact. Thirty years ago, Pete du Pont rewrote Delaware's fiscal rules producing eight balanced budgets, improved bond ratings, and repeated income tax reductions. More recently, Michigan's John Engler brought governmental spending under control.
 Many governors are fox-like, trying to be all things to all people. And they confront many issues. Yet hedgehogs who focus on one big idea can make a big impact.
A couple of current governors show a laser-like focus that is yielding results. Indiana's Mitch Daniels' clear priorities prompted Governing magazine to label him "the Privatizer in Chief." Chris Christie, determined to repair New Jersey's finances, is challenging union excesses, shutting down unaffordable projects, and calling to account inefficient local governments.
When governors try to do too much, they quickly learn they can't. Governor du Pont notes, "Being governor is the greatest job in the world. You can do anything you want – but you can't do everything." The governor's role, says Tennessee's Lamar Alexander, is to "see the state's few most urgent needs, develop strategies to address them, and persuade at least half of the people that he is right."
#2 People are key
Here's another suggestion from Collins: "Do whatever you can to get the right people on the bus, the wrong people off the bus and the right people into the right seats."
Governors must appoint skilled leaders who share their vision. Professor Kevin Smith says Engler chose people "with a strong ideological commitment to limited government. These appointees helped him carry out his desire to shrink the state's government." Mr. du Pont's nationwide talent search, a top aide recalls: "was really, really important . . . to this day Pete will tell you (it was) an important outside-the-box decision that he made before he ran."
Governors must fix mistakes quickly. Former Pennsylvania Governor Dick Thornburgh recalls three appointments that didn't work out: "My mistake in each case was hiring the resume rather than the person." Failing to replace weak appointees is costly. Thornburgh succeeded Milton Shapp, who found "many of his appointments turned into disasters of his own making" as indictments rocked his cabinet.
#3 Don't surprise voters
Voters are smart. They expect Republicans to act like Republicans. One study finds "Republican gubernatorial candidates lose votes if their party is responsible for unanticipated increases in the size of the state budget; Democrats do not and, indeed, may be rewarded for small increases." However, voters don't like surprises. "The incumbent governor's party is punished for failing to maintain fiscal balance."
GOP leaders should take heart. When Republicans successfully tackle fiscal challenges, voters reward them. Governor du Pont won a second term with 71 percent of the vote. After winning initially by only 17,000 votes, Mr. Engler later enjoyed 61 percent and 62 percent majorities. Governor Daniels' percentage climbed from 53 to 58 in 2008.
 GOP leaders should take heart. When Republicans successfully tackle fiscal challenges,
voters reward them.
Both parties suffer, however, when voters are surprised by deficits or sudden tax increases. In 1976 Mr. du Pont toppled a governor who lost control of spending and taxes, and Chris Christie ousted Jon Corzine after New Jersey's budget went haywire.
#4 Grow the economy, not the government
Private sector executives face competition at home and abroad. So do states. Governors must give businesses confidence in the direction of government taxing and spending. Inc. magazine wrote, "The best governors for business are the least partisan. They are often Republicans in traditionally liberal states or Democrats in conservative states. They collaborate with legislators and business leaders to reach consensus on even tough questions."
South Carolina's Carroll Campbell worked effectively with democrats to lure BMW and other manufacturing facilities to the state despite the fact that the state provides a textbook example of a "weak" governor.
In Delaware, Mr. du Pont obtained buy-in from Democrat business leaders and legislators to overhaul banking laws in a move that created 40,000 jobs. Later, Mike Castle continued bipartisan economic development and cut the income tax three times.
#5 Win/win with the Legislature
Paradoxically, one prerequisite for working with legislators is to challenge the status quo. Mr. du Pont vetoed the budget his first year. It was overridden, but it represented a turning point. He observed: "All of a sudden, all people in Delaware said this administration is serious." Mr. Thornburgh's 1982 line-item vetoes, including legislative funding, forced Democrats to scale back spending. "Being more respected than liked was largely successful," he wrote.
After earning respect, it is critical to establish working relationships. A legislative veteran and a former Lt. Governor, Delaware's Castle registered overwhelming success with his legislative agenda. Moreover, Engler's legislative experience translated into mastery in forging workable, legislative deals.
#6 Prepare for a middle-distance race
Governors are often seen as sprinters, elected to get things done right now. Alternatively, government insiders are marathon runners, who are confident they can outlast governors. Sprinters press for quick results by cherry-picking easy targets, creating new programs or ducking tough issues. Yet big changes rarely come quickly.
Instead, governors should run a middle-distance race. Four years is not enough time to achieve major changes. Ironically, change requires stability in the top jobs. For example, Thornburgh's transportation secretary, Tom Larson, engineered major reforms during eight years of sustained effort. Similarly, Indiana's Daniels is finishing strong, running through the tape.
 One aspect of sustaining effective leadership is responding to crises, those land mines that can either blow up the governor's credibility or
enhance their standing.
One aspect of sustaining effective leadership is responding to crises, those land mines that can either blow up the governor's credibility or enhance their standing. Here the gold standard is Dick Thornburgh, who skillfully faced the Three Mile Island crisis as a rookie. More recently, Frank Keating's resolve after the Oklahoma City bombings and Bobby Jindal's hands-on leadership after the BP oil spill marked them both as leaders.
#7 Ethics matters
Ethics matters. Scandal can be very damaging. Pennsylvania's Corbett, a former attorney general, entered office attuned to this issue, having prosecuted numerous state officials. Mr. Thornburgh also prosecuted corrupt officials as a U.S. attorney; he was never tainted by scandal.
Missteps can derail a governor's agenda. Ohio's Bob Taft crippled himself with ethical lapses, such as gifts and golf outings from lobbyists. Similarly, Shapp lost effectiveness because of corruption by three cabinet members. Others have defaulted on promises to serve the public. Infidelities and flawed judgment crippled South Carolina's Mark Sanford and aborted Eliot Spitzer's tenure.
Often criminal misconduct is the culprit. Rod Blagojevich was impeached in 2009 and later sentenced for trying to sell the Senate seat vacated by President Obama. Twenty-three times since 1970 governors have been removed from office by criminal verdicts, impeachment or a scandal related resignation.
Most governors steer clear of ethical booby traps. As a cabinet secretary in Delaware, I awarded hundreds of contracts, and Governor Castle never once intervened or inquired about the rationale for awarding a contract. If governors need eight years to make a difference, ethical and legal scandals must be avoided.
Conclusion
Some governors like Blagojevich, Sanford, and Corzine are spectacular failures. While most governors establish competency, still 25 percent of incumbents are defeated running for reelection. Yet only a few governors stand out as highly effective ones who make a lasting difference.
The highly effective governors have in common most or all of the seven habits outlined above, while exhibiting strong character, a steady sense of direction and deft political skills. In a couple of years, we'll have a good fix on whether any of the current governors might join their ranks.   RF
___________________________________
George E. Hale worked for two highly effective Republican governors — Pete du Pont and Mike Castle in Delaware — during a 30-year governmental career. He teaches political science at Kutztown University of Pennsylvania (hale@kutztown.edu).