The Ripon Forum
Volume 49, No. 1
February 2015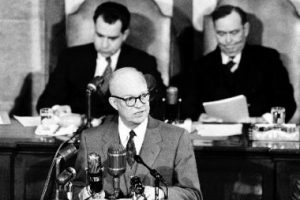 On Feb. 22, 1955, President Dwight D. Eisenhower appeared before a Joint Session of Congress and laid out his vision to build America's interstate highway system. Sixty years later, the system that Eisenhower built stands in a state of disrepair. And the Highway Trust Fund that was intended to pay for new construction is instead hemorrhaging money and in need of a new, long-term infusion of cash.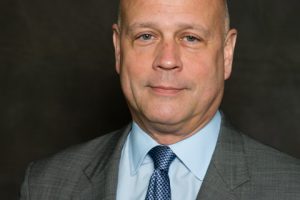 THOMAS E. GARRETT
In the world's least developed countries, where the number of people ages 15 to 29 years old is growing at the most rapid rate, the unmet needs of young people are producing negative impacts beyond the borders of their countries. As Washington grapples with issues ranging from trade barriers, homeland security and the threat posed by al Qaeda and ISIS, understanding the implications of the world's youth demographic is essential.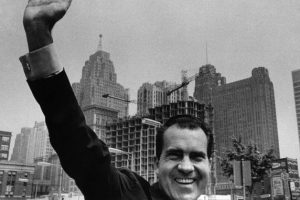 LOU ZICKAR
The first edition of THE RIPON FORUM was published 50 years ago this past January. To mark the occasion, we thought it would be a good time to look back over the last half-century at some of the individuals and ideas that have been featured in our pages. It's an impressive list.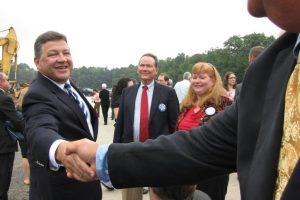 Q&A with BILL SHUSTER
Shortly after he was named Chairman of the House Transportation and Infrastructure Committee in November 2012, Bill Shuster called his Democratic counterpart on the Committee with a simple request: "Let's have dinner." The purpose of the call – and the dinner – was to build a relationship between the two leaders, while setting a tone for the panel in the coming years.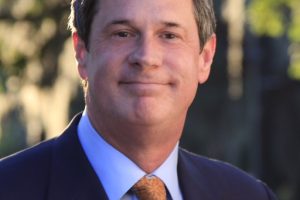 DAVID VITTER
We can all relate to sitting in traffic. The frustration, the gridlock – it all seems reminiscent of Washington politics. In this new Congress, however, there is hope for movement and progress when it comes to updating our nation's roads and highways.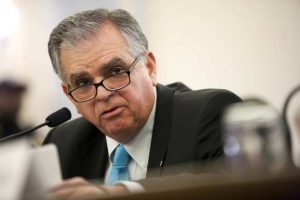 RAY LAHOOD
America's transportation infrastructure is falling apart, and we as a nation are falling behind. Yet somehow, with every possible indicator pointing toward the need for increased investment in our crumbling roads, bridges and transit systems, policymakers at all levels of government have been sitting on the sidelines.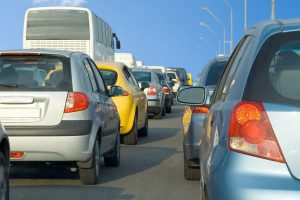 ADRIAN MOORE
The Highway Trust Fund is falling apart. Congress has bailed it out with over $70 billion since 2008 because spending is consistently exceeding revenues. Looking forward, spending plans are 30 percent higher than expected revenues for the highway account and are 50 percent higher for the mass transit account.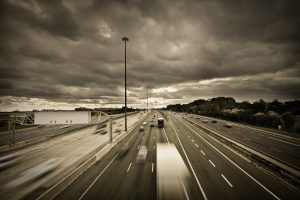 GARY BILLER
Rarely is a problem best solved by adding layers of complexity to an existing process, particularly a budgetary process. Such is the proposal to supplement or replace the fuel tax with a mileage-based user fee to pull the Federal Highway Trust Fund back from the teetering edge of insolvency.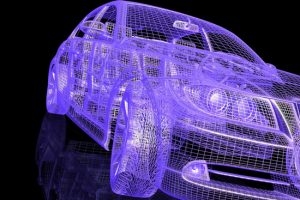 JONATHAN L. GIFFORD
A new generation of highway and transit delivery is arriving, and private infrastructure developers are playing an expanding role. Private companies have designed and constructed highways and transit systems for decades. The new infrastructure developers do much more, including operating and maintaining facilities, and providing financing. Their profits depend on meeting contractual standards of quality and performance.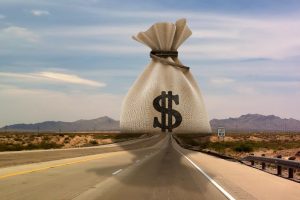 JOSHUA SCHANK
The country changes quickly. Congress moves slowly. This presents a classic policy problem where we find ourselves spending federal tax dollars ineffectively because of a policy that has become outdated and in need of reform. In the case of federal transportation spending, the country changed long ago and the reform is overdue.