The Ripon Forum
Volume 53, No. 5
Veterans Day 2019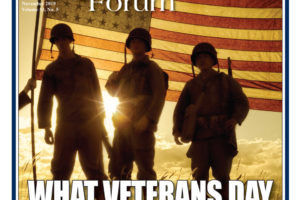 by LOU ZICKAR
This edition of the Forum is a small tribute to the men and women who put their lives on the line in defense of our freedom, and thanking those heroes this Veterans Day.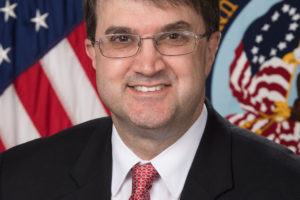 by ROBERT WILKIE
The price of freedom is never free. That is the lesson today's Veterans continue to teach us.
by TOM COTTON
Veterans Day is our national holiday to honor the sacrifice of our veterans and to celebrate their bravery and skill.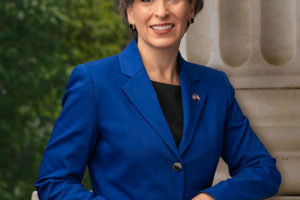 by JONI ERNST
The VA should absolutely be held accountable for how they help care for our veterans, and I'm continuing to press them on that issue.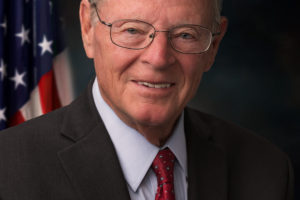 by JIM INHOFE
I am humbled daily by the sacrifice that countless men, women, and families endure on behalf of a grateful nation.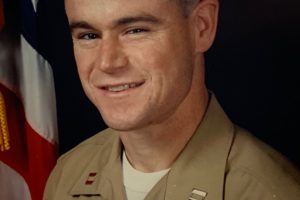 by TODD YOUNG
As a Marine, I swore to always remain faithful to those serving by my side.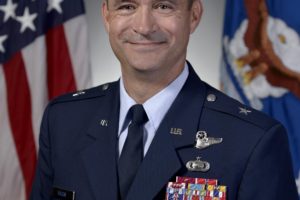 by DON BACON
I am a firm believer that we must honor the commitments we've made to our veterans – those who place themselves in harm's way to defend our values and way of life.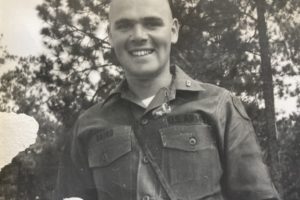 by JIM BAIRD
Their willingness to protect this country shall never be forgotten, and I want our Veterans to know their service and patriotism is very much appreciated.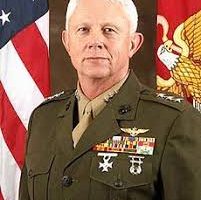 by JACK BERGMAN
Outside of becoming a father and grandfather, having the unique opportunity to lead Marines in the fight has always been the proudest moment in my life.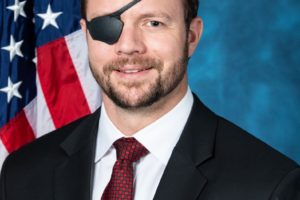 by DAN CRENSHAW
Let's get back to the things that defined America for generations: love of country, patriotism, optimism, and a deep appreciation of our veterans of past and present.