The Ripon Forum
Volume 49, No. 3
September 2015
by ARTHUR C. BROOKS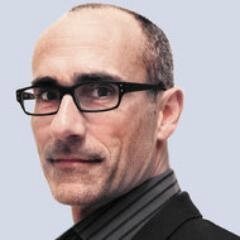 "Ladies and gentlemen, we will be making an emergency landing."
These are never ideal words to hear from a pilot. They were especially unwelcome on the flight I was taking to Calcutta, India. I was nineteen years old, a college dropout and a professional musician on a concert tour around the world.
We touched down safely in the southern Indian city of Chennai. The only problem was that we were stuck a thousand miles from our destination and had no place to stay. Eventually we landed in a run-down hotel for two days until we could arrange a way out. And unlike my older colleagues, who had the good sense to stay put, I set out to explore.
What I found in the streets of Chennai shocked me. I saw poverty I had never encountered before: lepers, malnourished children, and a constant stream of beggars. Degradation and desperation seemed to be everywhere.
In the past 20 years, free enterprise has transformed India.
Thirty-one years later, I returned to India—not as a musician, but as the president of the American Enterprise Institute. I wanted to see what Americans could learn from the dramatic economic revolution that had transformed India and the world. I knew what the data said: the percentage of people in the world living on a dollar a day or less had plummeted by 80 percent since 1970, adjusted for inflation. But I went to India to get beyond the data and speak to actual people whose lives had been transformed by the spread of free enterprise.
My destination was Dharavi, a slum in Mumbai. Dharavi is home to more than 700,000 people, all of whom live and work in an area about two-thirds the size of Central Park. Every inch of Dharavi is in use. The ramshackle houses are all improvised, one piled on top of the other, built without permission over many years. Even in daytime, the walkways are dark as night. You have to watch your head and your feet at the same time.
For Americans, the phrase "inner-city poverty" conjures images of a dearth of industry and work. But I saw none of these things in Dharavi. There certainly is a lot of poverty. But what captivates your attention is that the whole place is absolutely abuzz.
I visited a makeshift factory where workers sorted pieces of plastic, intensely washed them and dried them in the blazing sun. And that was just one factory. There are at least 15,000 factories there, and fully 85 percent of Dharavi's residents work inside the slum itself.
Some Westerners might look at Dharavi and feel sorry for all these people stuck in "dead-end jobs." Personally, I was expecting to see misery like I encountered 31 years before in Chennai.
But the truth is I did not. India is simply not the same country as it was in 1983. Back then, Indira Gandhi's socialism—motivated by a deeply misguided admiration for Soviet communism—was in the process of starving millions. But in the past 20 years, free enterprise has transformed India. Between 1965 and 1975, per capita income in India rose by just 0.3 percent annually. But from 2005 to 2013, that figure has more than doubled, from $740 to $1,570. If India continues growing at these rates, it will cease to be a poor country in the next few decades.
Between 1965 and 1975, per capita income in India rose by just 0.3 percent annually. But from 2005 to 2013, that figure has more than doubled, from $740 to $1,570.
As a result, Dharavians are anything but hopeless. They do not see their work as fruitless. Despite the overcrowding and terrible sanitation, Dharavi is a magnet community. Migrants from all over India flee desperately poor villages, pouring into the slum to seize the chance to work. Everyone I talked to—everyone—told me that Dharavi was on its way up. It is a relentlessly optimistic place.
Make no mistake: Living conditions in Dharavi are awful. In even the poorest communities in the United States, you will find better sanitation and housing than in Dharavi. While there are public and private schools, there is also child labor. Everyone knows the residents deserve better than their current lot.
But Dharavi today, compared to what I saw decades ago, is still nothing less than a miracle. It has gone from a seemingly hopeless place to a vibrant site of increasing prosperity and hope. And it is helping to drive a growing country's rapid economic transformation.
In America, we're entering another political season in which many will take the transformative core of free enterprise for granted and focus only on its marginal imperfections. This remarkable case study bears remembering. The answer to our own political and economic malaise is the very same force that has injected hope into Dharavi.
The solution is never to retreat from capitalism or regret material abundance. It is to build an even more robust and inclusive free enterprise society.
Arthur C. Brooks is President of the American Enterprise Institute and the author of 11 books, including one just recently released, The Conservative Heart.