The Ripon Forum
Volume 55, No. 2
May 2021
The Fallout from Unchecked Cancel Culture
by SAMUEL ABRAMS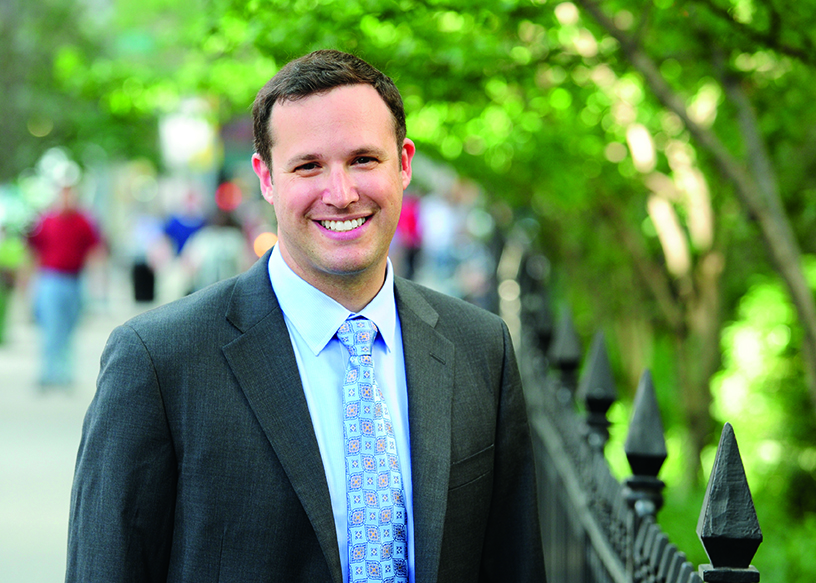 Disagreement, debate, and discourse are critical principles that have resided at the center of the American experience for over 200 years. But these foundational components of free speech are under real threat today. Cancel culture runs rampant on social media, and it has now left the digital space and crept into all facets of American life so that virtually no corner of the nation has gone untouched. This is a cancer on our democracy, and it is not just reserved for people of note. Americans are now collectively afraid to raise questions, speak their minds, and share many of their views — even if well intentioned — for fear of a woke-mob coming for them, their families, their livelihoods, and their privacy.
As a society, we must address this omnipresent threat, because a genuine marketplace of ideas — where facts, reason, and divergent strains of thought can be discussed and questioned without fear of significant reprisal and personal consequences — is what enabled our nation to genuinely be great, innovate, and a leader in the world.
Americans are now collectively afraid to raise questions, speak their minds, and share many of their views — even if well intentioned — for fear of a woke-mob coming for them, their families, their livelihoods, and their
privacy.

To illustrate these dangers and how swift cancel culture has progressed, consider the fact that only a few years ago issues like speech policing and cultural appropriation — such as wearing the wrong Halloween costume, dining halls preparing ethnic foods improperly, and certain groups singing the wrong music — were confined to the realm of the college campus. Numerous surveys show that these illiberal sentiments are very strong.  On campuses today, students are anxious and afraid to talk and question others – the cornerstone of university life.  A recent national sample of undergraduates found that more than half (54%) of the students polled reported they "often" felt intimidated by their peers on campus when it came to asking questions.
Breaking this down further, 62% of those students who identified as conservative "often" felt silenced. Given the progressive lean on campuses, this much may be expected. However, 53% of both moderate and liberal students also reported feeling uncomfortable sharing their ideas. These figures are too high across the board, but those who complained that students were being hyper-sensitive faced pushback that went something like this:
"They're just undergraduates — this is silly.  Of course, these students will change when they get into the real world.  Right?"
Wrong.
Instead, these collegiate impulses were not confined to the ivory tower. Rather, these incidents and ideas have seeded and informed the problematic anti-racist rhetoric.  And the tactics of bullying, canceling, and silencing others come directly from our campuses and now dangerously pervade into the zeitgeist today.  From private companies like Coca-Cola asking employees to be "less white" or Ogilvy's diversity and inclusion team pushing books by Angela Davis or Howard Zinn as part of its initiative to promote a "more equal and just world," it is obvious that the "woke mob" has escaped the confines of our nation's campuses, and the narratives of harm and victimization have spread into the real world.
A day hardly goes by without an example of rampant cancel culture making the news. An elite school in New York asked parents to rank themselves on a scale of "whiteness." The San Francisco school board recently voted to remove the names of historical figures ranging from George Washington to Abraham Lincoln from schools.
These forces of self-censorship run deeper, however, which is where the real crisis for the nation resides.  This is not an overstatement, given how deeply it is impacting democratic discourse.  A recent survey of residents of Illinois – which is a microcosm of the American experience in that it possesses not only a diverse citizenry, but large and small cities along with rural areas — reveals that, like college students, large numbers of residents of the state report having censored themselves on salient socio-political issues out of fear of reputational consequences.
The data show that in the Land of Lincoln, an astounding 30% of Illinoisans say that they self-censor "often," while another 34% report that they edit themselves "sometimes" — meaning that almost two-thirds (64%) of those in the state willingly limit presenting their opinions. Moreover, it turns out that 60% of liberal identifiers, 69% of moderates, and 71% of conservatives stop themselves from saying their true opinions. There is a bias here, but this remains incredibly dangerous as large majorities of even liberals are afraid of provoking the mob.
Going further, when these Americans were asked about why one self-censors, some Illinois residents (20%) said they do not want to hurt other people's feelings.  But far greater numbers admit they are worried about personal, reputational, or professional consequences from challenging certain seemingly prevailing sentiments. Almost a quarter state they have held their tongues because they know they "will be unfairly criticized" and another quarter "worry about professional or academic consequences if [they] say the wrong thing."  While another quarter stated that they have silenced themselves for some other reason, it is clear that very significant numbers of Illinoisans are worried about blowback due to their ideas, demonstrating the insidiousness and pervasiveness of cancel culture today.
As a professor, I pride myself on promoting viewpoint diversity in the classroom and contextualizing historical epochs and ideological drives, including the cancellation madness we are seeing today.  I cannot stress enough that these forces must be stopped and exposed, because they are a real threat to our education system, to our ability to innovate and think creatively, to our understanding of free speech, to the value of deliberation, and to our democracy itself. While surveys have shown that only a minority of citizens accept this status quo and reject this hypersensitive environment in which we find ourselves, they are ironically afraid to do something about it. Those who can act must do so, because we find our freedom of speech and our very democracy at risk.
Samuel J. Abrams is professor of politics at Sarah Lawrence College and a visiting scholar at the American Enterprise Institute.