The Ripon Forum
Volume 51, No. 2
April 2017
by LOU ZICKAR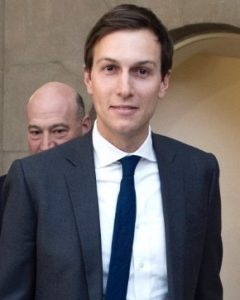 "Ahead of schedule and under budget." 
 That was one of President Trump's stated goals when he announced the establishment of a new White House Office on Innovation this past month.
The purpose of the Office is to make government more efficient by applying the lessons of the private sector to Washington, DC.  The Office will be headed by Senior Presidential Advisor and son-in-law Jared Kushner, and draw on some of the leading minds in business for advice.
Despite the fact that government dysfunction is one of the top concerns of the American people (just behind the economy, according to Gallup), Trump's effort to end this dysfunction has left many experts and pundits unimpressed. Take Elaine Kamarck.  She headed up Al Gore's Reinventing Government initiative in the mid 1990's, and is now a scholar at Brookings.
Writing in the Atlantic, Kamarck observed that: "The government can always use fresh ideas.  But the reality is that government is like the private sector only in some pieces of its operations — consulting business executives can be very useful.  But a real government-reform effort must be led by people with in-depth knowledge of the government itself.  Otherwise, it will simply be another initiative that is forgotten almost as soon as it is announced."
As Jared Kushner looks for ways to make government more innovative, perhaps it is time to consider establishing a Sunset Commission again.
Columnist Jack Schaefer struck a similar note writing in Politico. "The concept of governmental reorganization has become so musty and shopworn that Trump's statement heralding his fresh swipe at it…could have been issued by any contemporary occupant of the Oval Office," he sneered. "Every president boasts that new economies and innovations can be harvested. Every president claims that the bureaucratic labyrinths can be made straight as a river after the Army Corps of Engineers has its way with it. Every president insists that government can be made to run with the efficiency of a major corporation."
Trump has clearly faced his share of criticism since taking office.  In fact, the Media Research Center recently reported that, "While most new presidents enjoy a media honeymoon, the tone of Trump's coverage was nearly as hostile (88% negative) as we found during last year's presidential campaign (91% negative)."  Given this volume of criticism, it is sometimes hard to tell whether these critics are finding fault with a specific policy or simply dislike the President himself. But the observations of both Kamarck and Schaefer are worth noting because they get to the heart of the debate over government reform, and illustrate the challenge facing Jared Kushner as he charts a course for the Office of Innovation in the months ahead.
Forty years ago, Congress was on the verge of passing a plan that would have helped Kushner meet this challenge.  The plan would have created a federal Sunset Commission. Under this proposal, all federal programs would have been given a 10-year expiration date.  When the date was reached, the Sunset Commission would determine whether the program was still needed. If the answer was no, the program would have been abolished.  If the answer was yes, the program would have been continued for another decade, with changes made as needed to ensure the program was still working as originally intended.  The recommendations of the Commission would then have been presented to Congress, and an up-or-down vote would have been held. The intent was to take politics out of the equation and make the needed hard decisions with regard to reforming government.  But of course, the other more important goal was to make government more effective and efficient.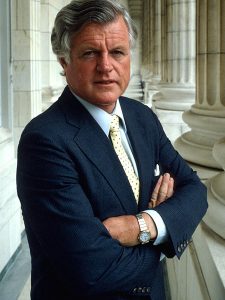 In 1977, establishing a federal Sunset Commission was one of the top three priorities on Capitol Hill. The top priority, S.1, was a jobs bill aimed at easing unemployment, which stood at 7.5 percent when Jimmy Carter took office.  The third priority, S.3, was a bill to reform health care. The second most pressing priority, S.2, was a bill to get federal spending under control by establishing a Sunset Commission. The bill's main sponsor was Edmund Muskie, the legendary Democratic senator from Maine. Its supporters ranged from Republicans Barry Goldwater and Jesse Helms to Democrats George McGovern and Edward Kennedy. "I regard the sunset concept as one of the most imaginative and innovative approaches to government reform that has been proposed in many years," Kennedy said.
"I regard the sunset concept as one of the most imaginative and innovative approaches to government reform that has been proposed in many years." — U.S. Sen. Edward Kennedy, 1977
All told, S.2 had 59 cosponsors in the Senate – 30 Democrats, 28 Republicans and one independent.  In the House, the bill had more than 150 cosponsors, including such conservative Republicans as Mickey Edwards and Bob Walker and such liberal Democrats as Dick Gephardt and Shirley Chisholm. President Carter also backed the plan, as did interest groups ranging from the Chamber of Commerce to Common Cause.  Perhaps Muskie summed it up best when explaining the reason the idea enjoyed such broad political support. "Conservatives see this as a way of reducing the responsibilities of government," he explained, while it is viewed by "liberals as a way of getting our house in order to take on new responsibilities." The Senate overwhelmingly approved S.2 by a vote of 87-1 in October 1978. Unfortunately, the bill was never voted on in the House, and the idea was never seriously considered again.
As Jared Kushner looks for ways to make government more innovative, perhaps it is time to consider establishing a Sunset Commission again.  A poll conducted earlier this year by The Ripon Society found broad public support for the idea.  When asked if "Federal government programs should be subjected to regular performance reviews to ensure they are providing Americans with value for their tax dollars," 94 percent of Americans said that they should.  Similarly, when asked if federal regulations should have a sunset date "where they either end or Congress decides to renew them," 79 percent of Americans agreed with that proposal, as well.  A Sunset Commission would provide taxpayers with a built-in mechanism to reform and pare back the federal bureaucracy.  Under this proposal, governmental reviews would not be a "musty and shopworn" concept that numerous Presidents embrace.  Rather, they would become a regular and mandatory part of the law.
As for the concern that any "real government reform effort must be led by people with an in-depth knowledge of the government itself," there is an answer for that, too.  The answer can be found in Congress – or, rather, among those who used to serve in Congress.  Every other year, dozens of Senators and Representatives leave office because of either retirement or defeat.  The vast majority of these individuals love public service.  Over the past two decades, an increasing number of these individuals have also become lobbyists – lured by attractive salaries, and the opportunity to put the knowledge and expertise they acquired on Capitol Hill to use somewhere else.
Here's a proposal – establish a federal Sunset Commission, and give former Members of Congress the opportunity to serve there instead.  If anyone knows where the bodies are buried when it comes to bureaucratic waste, abuse and inefficiency, it is the individuals who used to oversee the bureaucracy.  Appoint them to a six-year term, pay them at least what they made on Capitol Hill, and ask them to put their years of experience to good use not lobbying the government for some private interest, but reforming the government for the public good.  Many would no doubt jump at the opportunity, and would no doubt serve their country well in this regard.
One final note — Sunset Commissions have been proven to work. Colorado approved the first Sunset law in 1976. Twenty states had enacted some form of Sunset law by 2002. Texas has perhaps the nation's most successful Sunset program. Since its creation in 1977, 79 agencies have been abolished, including 37 agencies that were completely abolished and 42 that were abolished with certain functions transferred to existing or newly created agencies.
The bottom line is that Sunset Commissions have worked around the country and they can work in Washington, DC.  Congress came very close to establishing one 40 years ago.  And as Jared Kushner looks for ways to reform the federal government so it is "ahead of schedule and under budget," it is an idea worth taking another look at today.
Lou Zickar is the Editor of The Ripon Forum.