The Ripon Forum
Volume 53, No. 1
February 2019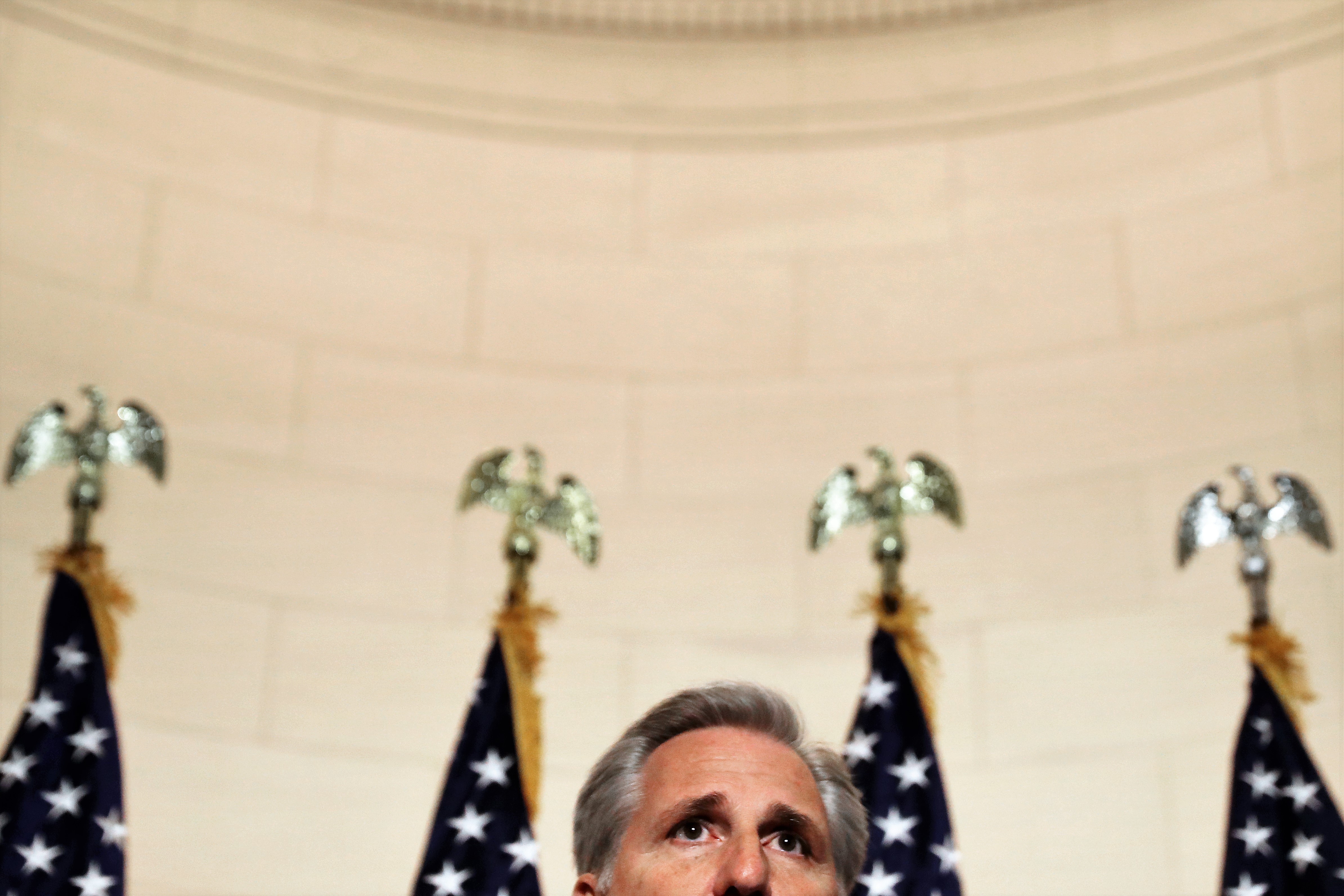 by MICHAEL JOHNSON
About 75 percent of House Republicans have never served in the minority in that body.
The other 25 percent have probably told them it stinks.
That may be especially true with a Republican-controlled Senate that actually won't control much, a Republican President who's got his own problems, and a Democratic leadership locked in a bitter, take-no-prisoners battle with the President.
Historically, Republicans have had plenty of experience as a minority party, about 163 years of it since the party first began electing its own to Congress in 1856. The longest stint was from January of 1957 until January of 1995, when Newt Gingrich became the first Republican Speaker since Joe Martin of Massachusetts, who, like Nancy Pelosi and several other Speakers, transitioned from Minority Leader to Speaker and back again.
Both parties have experienced the elation of political power and the deflation of having it taken away.
Demotion to the minority is made more palatable, however, by recognizing that the minority has a legitimate and important role to play in ensuring the balance of power in government stays balanced, in keeping a skeptical — but not cynical — eye on the majority, and communicating the distinctions between governing philosophies. Critical, too, is ensuring that the minority is not just the opposition, but a "loyal opposition" that, when the times call for it, will enter into partnership to actually govern the country.
Pursuing a positive agenda does not mean capitulation; far from it. Opposition is as much a part of governing as is compromise.
The nature of minority status — you could almost say it has its own culture — is shaped by a number of factors, among them:
The duration of time in the minority;
The ratio of Democrats to Republicans;
The ideology of the other body and the other branches of government;
The existence of a public mandate; and,
The leveraging of shifts in geopolitics/demographics.
There are problems of minority status. One is a minority mentality in which members become comfortable and complacent with their status. Another is partisan defiance, the scorched-earth mindset, which asserts that majority status must be restored at all costs. Legislating, compromise, cooperation are not in the game plan.
A third approach is constructive, a middle course. It is one in which the minority embraces an activist agenda and picks its battles and the ground on which those battles are fought. Pursuing a positive agenda does not mean capitulation; far from it. Opposition is as much a part of governing as is compromise. It demonstrates to the American people an ability to govern and more so, a willingness to crack through the walls of partisan gridlock to do so.
There are good lessons on minority status in the annals of congressional history.
The Past is Prologue
Today's minority has similarities with the Reagan, Bush, and Clinton years. Throughout most of those eras, a Republican minority in the House was partnered with a GOP Senate majority and a Republican President. The Reagan partnership performed pretty well. It achieved a significant realignment of national priorities and a successful legislative agenda to implement them. While there are important and fairly obvious dissimilarities, there are examples of good governance and an effective minority in the treatment of budget impasses, omnibus appropriations, tax reform, trade, and international crises with small neighbors and global superpowers.
A good case study also occurred during the Clinton Administration, particularly the defeat of the first version of Obamacare called Hillarycare. House Republicans established a task force headed by future Speaker Dennis Hastert. The Hastert task force in turn developed a viable alternative, the Health Care Reform Act of 1994, which was introduced by Republican Rep. Michael Bilirakis of Florida and Democrat J. Roy Roland of Georgia. A coalition was built around the bill, eventually ending the Hillarycare movement.
During that same period, the North American Free Trade Agreement, which was supported by Clinton, was adopted in the House with bipartisan support, cooperation across the aisle, and a strong outside coalition.
Today's minority has similarities with the Reagan, Bush and Clinton years.
The lesson is each circumstance requires its own solution. It may be an amendment strategy, use of the motion to recommit (which is one of the cornerstones of minority access to the legislative process), an alternative bill, or just flat out opposition.
Few approaches are successful without an open pipeline of communication between Democratic and Republican leaders, between key rank-and-file Democrats and Republicans, and among staff. This is especially true in the orbit of committees where bipartisanship is well-grounded — Appropriations, Armed Services, Agriculture, Veterans Affairs and Transportation. Members should attempt partnering with Democrats of like mind if they can find them on issues of mutual interest. Opportunities also exist working with the Senate majority.
Underlying all cross-party pollinating is a value essential to any successful relationships in politics — trust. Constructive communication cannot take place in its absence.
Unity is Key
Another cornerstone of minority status is unity. That requires leadership with vision, common sense, and an open door to members who want to govern.
It is important, as well, for the minority to have an effective presence on the House Floor, with leaders who know the Rules of Procedure and a designated watchdog who is a master of the rules and precedents of the House. There have been many highly skilled and effective watchdogs in the past, such as Reps. Derwood "Doc" Hall of Missouri, H.R. Gross of Iowa, Bobby Bauman of Maryland, and Bob Walker of Pennsylvania.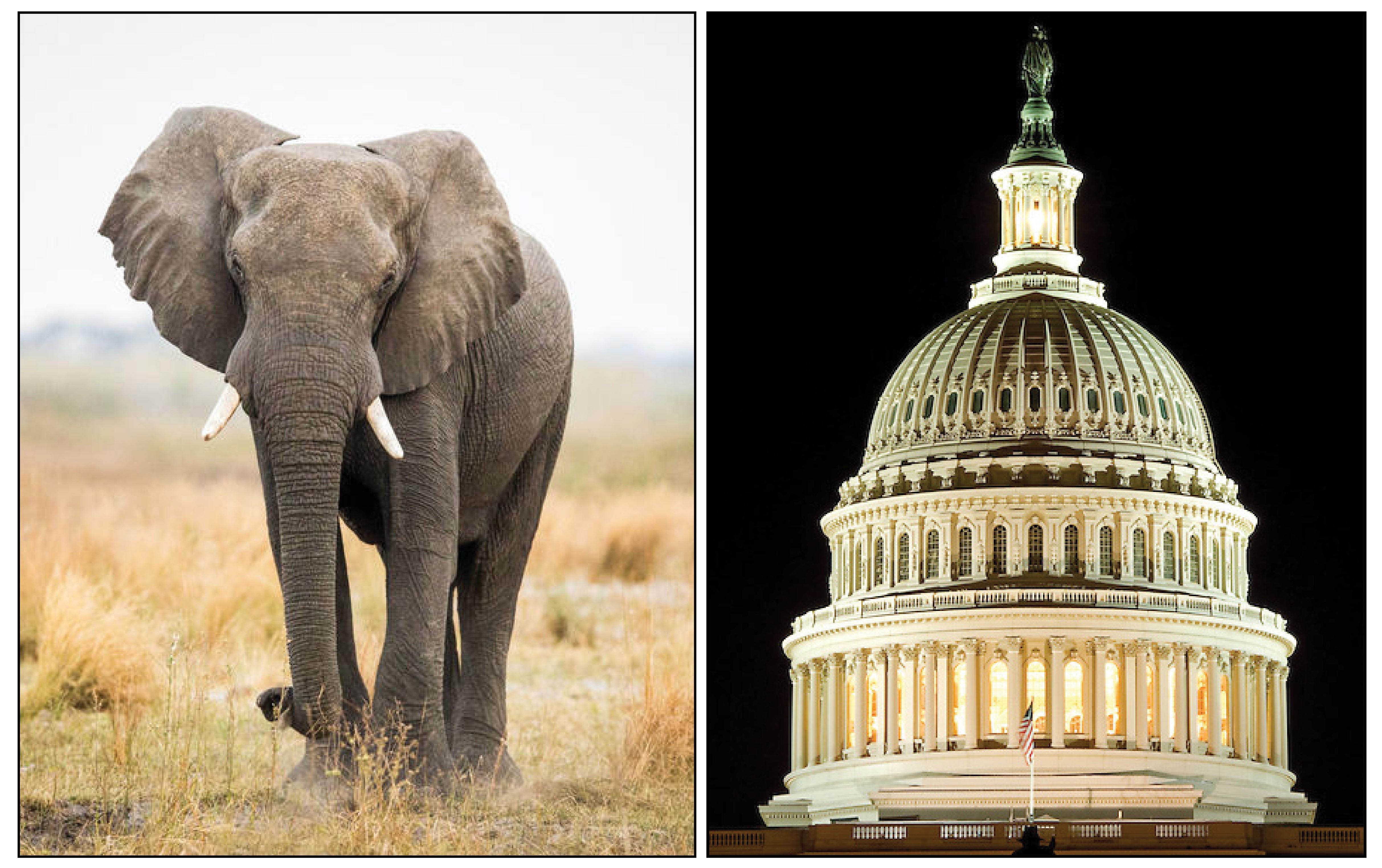 When you can't legislate, communicate. There are two elements to this. One is private communications, as mentioned before. The other is public communications, mostly through the media. Traditionally, communications has been Republicans' Achilles Heel. It hurts.
Communicating is more difficult in the minority and requires a distinct communications strategy. The media have less interest in listening to members who are perceived to have no influence and, worse yet, align themselves with the media's evil nemesis, President Trump.
Another cornerstone of minority status is unity. That requires leadership with vision, common sense, and an open door to members who want to govern.
Three major changes in the media/infotainment industry have complicated GOP opportunities. One is the advent of the wild, wild west of unpredictable behavior and damaging distortions of political realities in social media. It is a blessing and a curse. Two, American journalism has embraced political and ideological alliances that have not been this pronounced in 150 years. Three, competitive forces in media have created an insatiable appetite for extremism, division, and showmanship. Pomposity, righteous indignation, outrage, foul language, a little character assassination, and disloyalty to leadership are all marketable media magnets.
It's a tough marketplace. It is not easy to be responsible, pragmatic, and serious about public policy and get any attention. But there are ways. A clown suit, a few card tricks and a cartwheel on the East Front lawn help.
Republicans must also, if humanly possible in this environment, promote civil discourse, and civil behavior among members and staff. That is not done easily from the perch of the minority.
Finally there's the audience. Mountains of research will point members of the minority toward the ideal constituency, but not all of politics is science. I was looking out the window the other day and watched my neighbor coming home from work. He was walking slowly. He looked tired. I saw in him tens of millions of other people in this country who are embarking on or coming to the end of a daily grind working, rearing children, paying taxes, being responsible citizens, and keeping out of harm's way. They haven't become wealthy, but I am sure they consider themselves rich — in family, community, faith, and their life experiences.
They should be the focus of attention — not defined by geography, race, gender, age, religion, or nationality, just people trying to do what's right as best they know what is right and what they want for their fellow citizens.
If members and staff act as they would want them to act, and govern as they would want them to govern, many voters who decided a few months ago that the precious cloak of majority status belonged on someone else's shoulders may well rethink that decision next time.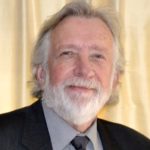 Mike Johnson is a former journalist who worked on the Ford White House staff and served as press secretary and chief of staff to House Republican Leader Bob Michel, prior to entering the private sector. He is coauthor of a book, Surviving Congress, a guide for congressional staff.