The Ripon Forum
Volume 54, No. 1
February 2020
A View from Macomb County: Third in a Series



by DAVID A. DULIO & JOHN S. KLEMANSKI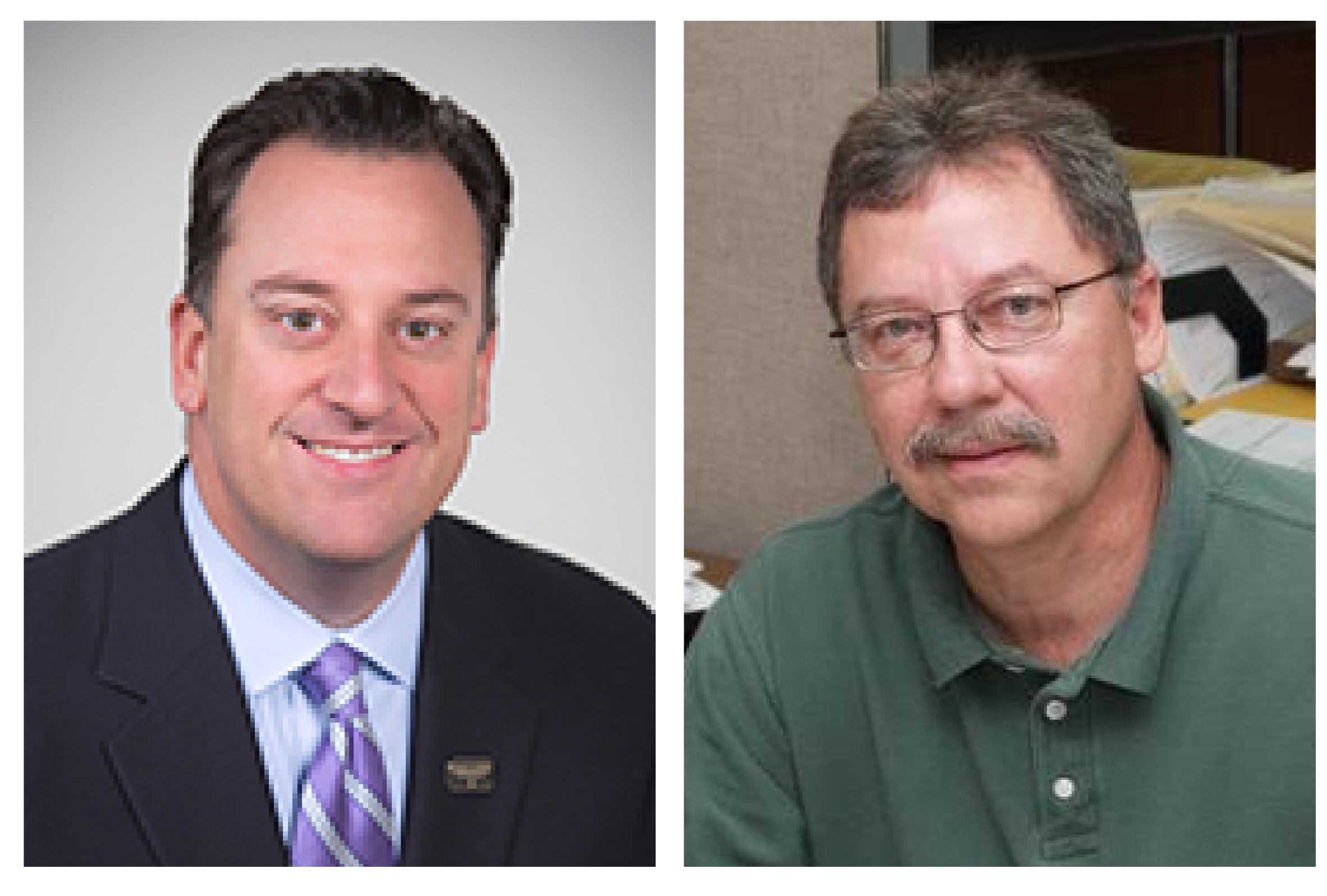 Heading into the 2020 presidential election, all eyes are on Michigan (as well as Wisconsin, Pennsylvania, and other states). Michigan, of course, was one of the states that helped deliver Donald Trump his Electoral College victory in 2016. At the time this was a surprise since the state had not voted for a Republican presidential candidate since 1988. One of the key factors in Trump's narrow victory in Michigan – he won the state's 16 electoral votes by 10,704 popular votes – was his performance in Macomb County. In this county alone, Trump garnered 35,000 more votes than Mitt Romney did in 2012. Now in 2020, there is little evidence that Macomb County voters have moved away from their support of the president. In fact, they may be more in his camp than ever.
Part of Trump's appeal in Macomb during 2016 was his focus on issues including manufacturing jobs, trade (specifically ending NAFTA and other bad trade deals), and illegal immigration. He can claim successes in each of these areas that are important to Macomb voters. These will likely be key parts of his 2020 messaging in Michigan. For instance, according to the Bureau of Labor Statistics, Michigan as a whole, as well as the Detroit metropolitan area (which includes Macomb), has seen an increase in manufacturing jobs since Trump took office, although some metrics have shown a slowdown or reversal in this growth (on the whole, however, growth is positive). In addition, both the U.S. House and Senate have passed the United States–Mexico–Canada Agreement (USMCA), the Trump administration's replacement for NAFTA. In 2016, Trump hammered NAFTA during his appearances in Michigan and in his television advertising. Finally, after some delays and court battles, the Trump administration is reallocating some federal funding to the construction of a wall on the southern border. Each of these will likely be fodder for his 2020 messaging.
Michigan as a whole, as well as the Detroit metropolitan area (which includes Macomb) has seen an increase in manufacturing jobs since Trump took office.
Macomb County is fascinating politically for many reasons. First, it is the home of the "Reagan Democrats," who helped Ronald Reagan to victories in 1980 and 1984. They also played a big part in Trump's 2016 victory. In short, these voters are not as tied to partisanship when choosing candidates as are many other Americans. In the 1980s, while they voted for Reagan, they also voted for Democrats in other contests those years. This dynamic, and others, has led Macomb County to be a bellwether in the state for the last 40 years. In the 22 presidential and gubernatorial elections since 1976, Macomb has voted for the winning candidate statewide in every election except three (1992, 2002, and 2004). Macomb County seems to swing with the state, and seems to have a strong independent streak running through it.
Recent polls by both EPIC-MRA and the Glengariff Group in January 2020 show Trump's Michigan approval ratings are around 40%, which is slightly higher than earlier in his term. EPIC-MRA data for Macomb County specifically show Trump ahead of his statewide numbers at 45% job approval. Both polls also show Trump trailing all of the top Democratic candidates, but each result is within the margin of error. In the Glengariff poll, Michigan voters oppose removing Trump from office in the impeachment proceedings by more than 7 points (51% to 43.5%). With voters who self-describe as independents, however, Trump's numbers are better on each of these questions. Focusing on independents can give us more of a clue to the current political context in Macomb given how that county has swung from election cycle to election cycle over time. In short, many Macomb voters appear to rely less on pure partisanship when making their vote choices. Over 45% of independents in Michigan say they approve of the job Trump is doing (the same as the figure for Macomb only in the EPIC-MRA data). Independents oppose removing Trump from office 49.6% to 36.8%, nearly double the margin when considering all voters. In the presidential horserace, all of the top Democratic candidates' leads shrink and Trump even leads Warren and Buttigieg when considering only independents.
In Macomb, like the rest of the nation, personal characteristics seem to be something that may be a chink in Trump's armor.
Independent voters, like those in Macomb County, could be key to Trump winning the state again. There are at least two dynamics that are worth paying attention to in the months to come. First, how much does personality come into play in the campaign? In Macomb, like the rest of the nation, personal characteristics seem to be something that may be a chink in Trump's armor. For instance, Michael Taylor, the GOP Mayor of Sterling Heights, a large city in Macomb, has indicated he will not vote for Trump again in 2020. Taylor recently said: "…It's the belittling his opponents and his detractors. It's the childish nicknames that he gives people. I can't tell you when the breaking point came, but it was at some point I was just like, enough is enough for me." Even GOP Congressman Paul Mitchell, who represents a large portion of the County in the U.S. House has been critical of Trump for some of his Tweets. How many Trump voters or would-be Trump voters feel the same way as these two elected officials remains to be seen; as is how they behave on Election Day.
Second, who the Democratic nominee is will matter a great deal in Macomb County. Trump will have an easier time with some and a more difficult time with others, but as of this writing, there are still too many declared Democratic candidates. Should Elizabeth Warren win the primary, Trump will likely do very well in Macomb. But, if the nominee is Joe Biden, Trump's chances are not as good. In short, Biden will come to Michigan and try to appeal to the same voters Trump did in 2016 and he will likely try to play up his Scranton, PA roots, a town similar to Macomb. Another possible trouble spot for Trump is Bernie Sanders. In 2016, Sanders had a great deal of support in Macomb; he won the County in the Democratic primary and there was some anecdotal evidence that he would have had a strong showing in the general had he been on the ballot. If the eventual Democratic nominee is able to reach just a fraction of the Trump voters who helped him carry the state in 2016, they may be able to flip Michigan once again.
There is no doubt that the campaign in Michigan will be incredibly heated in 2020. Trump and his allies have already been making Michigan a priority with multiple visits to the state, at least in part to combat the attacks that could come from some of his possible opponents. Yet another example of this is the fact that Trump visited Warren, the largest city in Macomb, on January 30, 2020, the day after he signed the USMCA, finalizing that agreement. The intensity will only increase.
David A. Dulio is Professor and Chair of the Political Science Department at Oakland University, while John S. Klemanski is a Professor of Political Science at Oakland University. This is the third in a series of essays about Macomb County that Professors Dulio & Klemanski have authored for the Forum since the 2016 election.