The Ripon Forum
Volume 49, No. 4
December 2015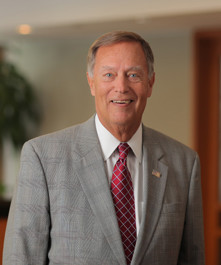 Shortly after John Boehner was elected House Majority Leader in February of 2006, then-Chairman of the House Financial Services Committee Mike Oxley issued a statement praising Boehner's election to the post.
"He will bring good, sound Ohio sensibilities to this important position," Oxley stated. "He is a leader who is true to his principles, but who has shown time and time again that he can work across the aisle to reach bipartisan agreement … John Boehner is the perfect man for the job at the exact right time."
Oxley knew Boehner's character and qualifications better than most. Born five years and 150 miles apart in the Buckeye State, they were elected to Congress within a decade of each other and shared a brand of common sense conservatism that puts a premium on governance and finding solutions to the problems of the day. They also shared a love of golf that helped forge a strong friendship off the House floor.
Oxley retired from the House at the end of 2006 and, among his many positions and activities, now serves as a member of The Ripon Forum's editorial board. With Boehner stepping down as Speaker of the House earlier this fall, the Forum sat down with Oxley to ask him about the career of his good friend and colleague.
_______________________________
RF: Talk about your relationship with John Boehner for a moment – how and when did you first meet him, and do you recall your first impressions about him at that time?
MO: Well, I first met John when he was running for the legislature. I already had been elected to Congress.  He became a freshman member of the legislature. We first met at a political event – I'm not sure if it was for him or not – but it was a golf event, of course. It was the first time I played golf with him, and it was the first time I met him. We hit it off.
We had things in common – politics, golf, some mutual friends from Columbus who were associated with Republican politics or lobbying for different groups.  So we had a lot in common for a lot of reasons, and that was the beginning of a long friendship.
RF: Talk for a moment about the Congress that Boehner was elected into in 1990. Republicans had spent the past 40 years in the minority, but the political winds were starting to blow at their backs.  Then, 1994 comes around, Republicans win control of Congress, and Boehner is elected Chairman of the Republican Conference – the 4th highest ranking position in the House.  How did someone with only two terms under his belt rise so far, so fast?  What qualities did he have that put him in that position?
MO: I think the key was that Newt Gingrich liked him and saw him as a future leader. Newt wasn't good at some things, but he was pretty good at identifying talent.  I think he recognized that John had the leadership qualities necessary for that position and really advocated for him. That's because leading up to that historic occasion when we took the majority, John had done his homework, worked hard, helped organize the House, and didn't appear overly eager to take charge.
"He was just a very even-keeled kind of Midwestern conservative who made people feel comfortable in his presence."
He was just a very even-keeled kind of Midwestern conservative who made people feel comfortable in his presence and understood that he was a leader.  Of course, he was part of the Gang of 7 that really shook things up and paved the way for the reforms that we made when we finally retook the majority.
RF: Flash forward three years, to 1998 – Boehner is booted out of leadership along with Newt Gingrich in what had to be one of the lowest moments of his congressional career.  What was his attitude during that time, and talk about the patience, resilience and discipline that allowed him to recover and work his way back up the leadership ladder.
MO: Yeah, it's pretty amazing, you know.  First of all, he was Chairman of the House Education & Workforce Committee and did an outstanding job in that regard.  He was recognized as being even-keeled and for working in a bipartisan way with George Miller, the very liberal ranking member of the committee.  John bent over backwards to get legislation passed, like No Child Left Behind, where he worked with Ted Kennedy.  I think that most of the members that I talked to on the Democrat side were very praiseworthy of John for being a fair Chairman.
When I became Chairman of Financial Services, I learned that working with the minority can pay dividends in getting legislation passed, and you have a much better chance of it becoming law if you treat the minority with respect.  Boehner did that.  But he got caught in a weird kind of situation where everybody wanted to throw everybody else out and J.C. Watts was elected in place of John.  I don't think it was so much against John.
But I do think it's kind of funny how things turned out.  Newt was gone.  Armey was gone.  Paxon was gone.  By 2005, Delay was gone.  Ten years after we won the majority, all of the top leadership from '95 was basically gone.  But Boehner was still there.  I think that is a real tribute to his steadfastness and to his standing with the majority in our conference.
That says a lot right there – that he withstood these challenges, came back, and became Speaker of the House.  It's extraordinary, and probably the only time that has ever happened in that kind of a sequence.
RF: Talk for a moment about his Speakership –he led the House during a very turbulent time politically.  When people look back on his Speakership one year from now, what quality – or qualities –  do you think they will realize they miss?
MO: Well, I think they will find out pretty quickly that, first of all, it's a tough job – especially in today's climate.  John was the perfect fit for that because he had a lot of positive personal relationship on both sides of the aisle.  People wished him well because he treated them like they wanted to be treated and he didn't try to push anything down. He passed virtually every piece of legislation that the conservatives wanted.  I asked a conservative once whether there was ever a bill – any bill – that they wanted passed where Boehner didn't accommodate them.  And he said "no."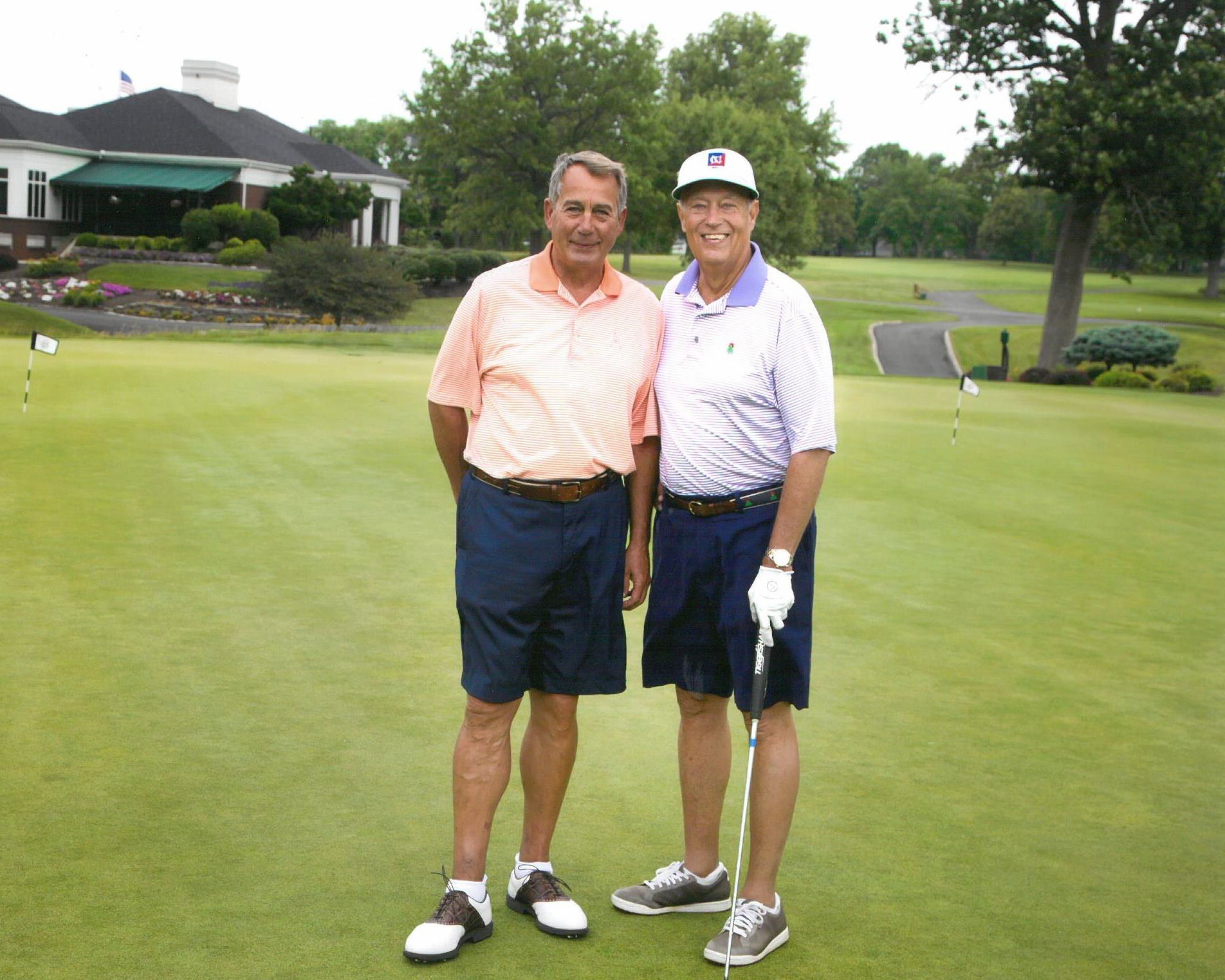 "I can't think of one individual over the past few years who could have guided the House any better than he did."
They tried to repeal Obamacare about 30 or 40 times.  The problem, of course, was the 60-vote rule in the Senate.  Somehow, Boehner got blamed for doing what he could do, which was to pass legislation in the House.  He had no control over the Senate. There were a lot of Senators out there who were blowing smoke about how pathetic Boehner was.  How could they say that?  He passed what he had to pass, and with large margins.  So I think he really got a bum rap on that.
He did a lot of positive things in terms of the budget and other legislation.  He didn't get any credit for it, but down the road, I think it will look pretty good in the rear view mirror.
RF: Finally, looking back on his career – as Speaker, as Minority Leader, as Chairman of the Education & Workforce Committee, and as a freshman reformer – what do you think will be seen as his greatest achievements and lasting legacy on Capitol Hill?
MO: Legislatively, I think it was No Child Left Behind.  Even though it is controversial now, he was very supportive of some needed changes in it at the time, which shows you how flexible and how common sense he was then and remains today. There were times when I felt he was the only adult in the room who would actually tell the truth.
In the end, I think providing that kind of steady hand – I can't think of one individual over the past few years who could have guided the House any better than he did – helped him make a positive difference for the American people.