The Ripon Forum
Volume 49, No. 4
December 2015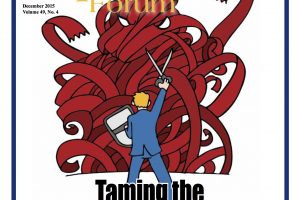 by LOU ZICKAR
With Congress reaching agreement this year on plans to rebuild our roads, reform our schools, and expand foreign markets through global trade, the latest edition of THE RIPON FORUM looks at another area where common sense and compromise are needed in 2016 — overregulation.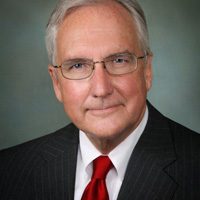 by ROBERT L. LIVINGSTON
Seldom has there been such widespread agreement in Washington among Republicans and Democrats, Senators and House members, and most of the general public: Congress doesn't function and something needs to change, soon.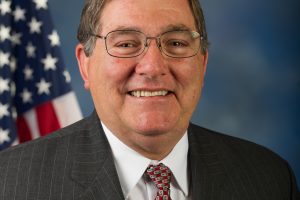 by MICHAEL BURGESS
Following a record year of vehicle recalls due to safety defects, it is clear that automakers must do more to meet those standards, and congruently, NHTSA must do more to enforce them.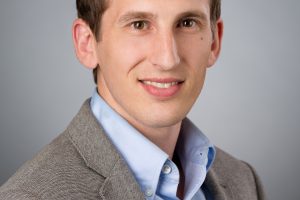 by BRENT SKORUP
The current administration pushes federal agencies to twist existing laws until they are unrecognizable. This explains many of the Federal Communication Commission's actions in the last few years, and it has just embarked on its boldest regulatory experiment yet – regulating our modern printing presses – broadband providers and other Internet-based media companies.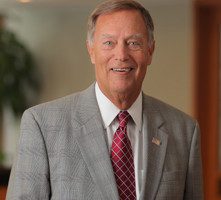 With John Boehner stepping down as Speaker of the House earlier this fall, the Forum sat down with former Ohio Congressman Mike Oxley to ask him about the career of his good friend and colleague.
by KEVIN MCCARTHY
Fixing the administrative state and reducing the broken regulatory system in America is about much more than economics. It is about holding government accountable, putting a stop to corruptive influences in Washington, and ending the proliferation of bad rules.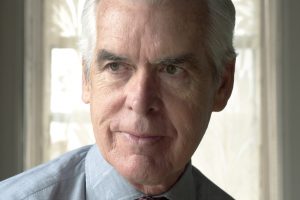 by PHILIP K. HOWARD
American government today is run by dead people — past members of Congress who wrote all these statutes, and bureaucrats long gone who wrote the millions of words of regulations. Government is broken not mainly because past lawmakers were stupid, but because legislative programs almost never work out as planned.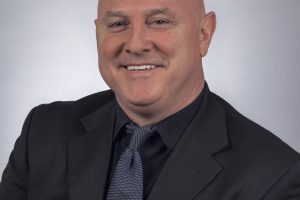 by CLYDE WAYNE CREWS JR.
If the "regulatory state" were a country, it would be the 10th largest, between Russia and India. Clearly, Congress has not only lost its grip on the power of the purse, it has relinquished its lawmaking power to federal agencies.
by DENNIS DAUGAARD
When people around the country think about South Dakota, the first image that comes to mind is probably Mount Rushmore. But South Dakota is a great place to do business.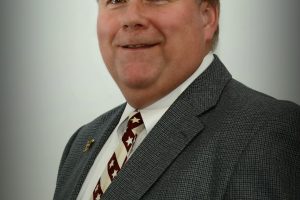 THE RIPON FORUM recently contacted the National Federal of Independent Business with a simple request – namely, to find out how federal rules and regulations are affecting the 325,000 small and independent business owners they represent around the United States.