The Ripon Forum
Volume 40, No. 3
June - July 2006 Issue
by KEN CALVERT
A robust space exploration program is crucial to maintaining America's scientific and technological preeminence in the twenty-first century. No other endeavor challenges us to develop innovative new technologies which often improve our quality of life, while simultaneously fulfilling the basic human need to explore new horizons. 
Space exploration is an enterprise capable of capturing the public imagination and inspiring young people to pursue careers in engineering and science. One need only look to the pictures of the Apollo Moon landings and the ubiquitous Hubble Space Telescope images in schools, businesses, products and homes to understand that Americans are intrigued by and support space exploration.  
In January 2004, the President announced a Vision for Space Exploration that aimed to refocus NASA on space exploration beyond low earth orbit with the goal of returning humans to the Moon, and later to Mars and beyond. The Vision proposed an approach that utilizes robotic missions to pave the way for manned missions. 
In the two years since the Vision was introduced, I have worked with my Congressional colleagues to translate it into our nation's space policy. In 2005, the Congress passed and the President signed into law the first NASA Authorization bill in five years. The bill represents the will of the people and an official endorsement of the Vision as a guide for NASA's structure and organization. 
NASA Administrator Michael Griffin has done a fantastic job in guiding the Agency during this transition period. As I have said many times before, he is the right person, at the right time for this position. He is able to make the tough decisions that must be made as the Agency is restructured to carry out a bold exploration agenda while maintaining leading edge aeronautic and science research programs.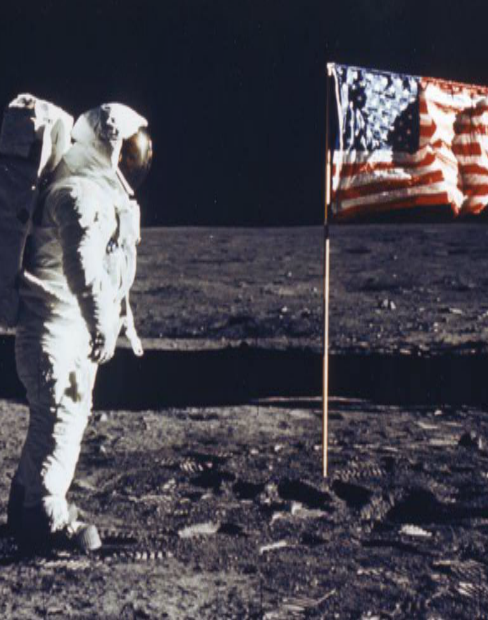 As we move forward in implementing the Vision, I see three challenges that America will continue to face.   
Continuity – The Vision is a decades long endeavor that will cover many administrations and congresses.  We need to provide for ongoing funding for NASA, and create continuity in our space policies, which by nature are long term endeavors. 
Consensus – Just as Congress was forced to come to a consensus on NASA policy, the core constituencies within NASA must come to a consensus under the leadership of the Administrator on the implementation of the Vision and its balance between exploration, science and aeronautics within NASA. NASA stakeholders must refocus their energies towards garnering the support needed to raise the top line of the NASA budget.
Competition – Like it or not, the United States is not the only nation developing an ambitious space program.  China, Russia, the Europeans, India, Japan and others are investing significant resources in space. We will cooperate with some of these nations and compete with others in space. And with China, Russia, and Europe, we may do both. 
America does not need a competitor in space to motivate us to do the right thing and implement a robust space program. Sometimes, knowing someone else is pursuing the same goals can focus our efforts. 
In the NASA Authorization Act of 2005, Congress authorized $17.9 billion for FY07 NASA funding. This is a little more than $1 billion over the Administration request of $16.8 billion.

To meet these three challenges, NASA must be appropriately funded. In the NASA Authorization Act of 2005, Congress authorized $17 .9 billion for FY07 NASA funding. This is a little more than $1 billion over the Administration request of $16.8 billion.   
I believe that the authorization bill reflects the proper amount of funding for meeting the challenges ahead. In order to justify this amount, NASA's core constituencies will have to garner public support and build a broader and deeper national consensus in order to expand NASA's piece of the budgeting pie. Congress is by design a reactive institution and we respond to the concerns of our constituents. Polls have consistently shown strong public support for NASA and space exploration at up to 1 percent of the federal budget. Currently we spend about 0.7 percent of the budget on NASA. To increase this amount, American citizens will need to contact their elected officials to convey their support for our nation's space program. If we cooperate, I am confident we can reach a consensus on a level of funding that will ensure the continuity of the Vision and keep America competitive in the space age of the twenty-first century. 
As my friend, astrophysicist Dr. Neil deGrasse Tyson has said, "Much work remains to be done to convince the public and Congress of the need for a sustained investment in NASA, with returns on education, the economy, and security. It's not just about Tang and Velcro. It's about a way of enabling a future we all want to occupy."  RF
---
Ken Calvert represents the 44th District of California in the U.S. House of Representatives. He serves as Chairman of the Space and Aeronautics Subcommittee of the House Science Committee.