The Ripon Forum
Volume 40, No. 3
June - July 2006 Issue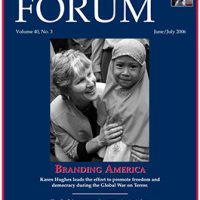 by BILL FRENZEL
From the moment the United States was attacked on September 11, 2001, Americans have known that we were in a different kind of war. But in at least one respect, the war we are fighting today bears some resemblance to wars we have fought in the past.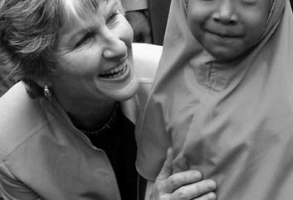 by LOUIS M. ZICKAR
After nearly five years, we no longer remember all their names. But we remember their faces. And we will never forget their eyes. They are the eyes of killers. They are the eyes of the 19 hijackers who commandeered four planes on September 11, 2001, taking the lives of over 3,000 people and taking us into a war which we continue to fight to this day.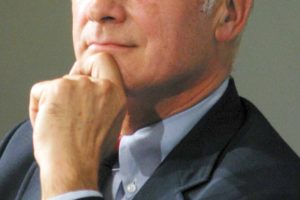 by JOSEPH S. NYE
Since Sept. 11 , 2001, it has become commonplace to say that the United States is engaged in a war of ideas for the hearts and minds of moderate Muslims. Even Donald Rumsfeld has admitted that the metric for measuring success in a war against jihadist terrorism is whether the numbers we kill or deter are greater than the numbers that the jihadists recruit.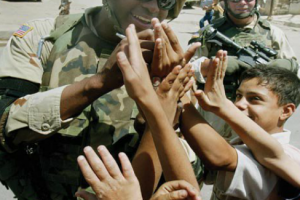 by WADE ZIRKLE
Today on the world stage, particularly in Muslim nations, our military is too often viewed only as the enemy, a disturbing fact not lost on those who now wear the uniform. Make no mistake — death and violence are products of any war. But lost within today's highly partisan environment are such deeply held goals as freedom and democracy. While policymakers and pundits attempt to score political points highlighting the former, today's military is busily dedicated to securing the latter.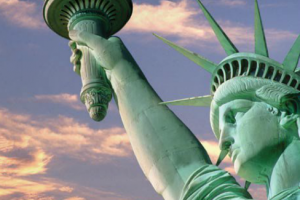 by HANK WASIAK
If any country in the world can be viewed as a brand, it's America. After all, we invented "branding." So why, when we are the most powerful nation on earth and facing precarious times, can't we leverage America's brand assets? For inspiration and guidance, I returned to the basics of brand building that have worked so well for so many American companies and products.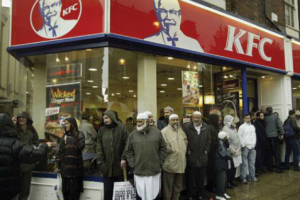 by JAMES SODERHOLM
It is too late to walk or talk softly. The big stick—the enormous military might of the U.S.—bears its own ominous message, but the U.S. might try to promote its democratic ideals with more skill, conviction, and volume. Even the British, our most loyal consumers and faithful allies, are losing the faith, despite their relative appreciation of American businesses along their high streets.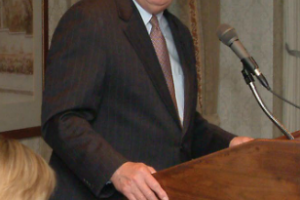 Earlier this year, Congressman Bill Thomas announced his retirement after nearly 30 years in the U.S. House of
Representatives. First elected in 1978, Thomas has served as Chairman of the Ways and Means Committee since 2001. He recently sat down with the Ripon Forum to discuss his experiences in politics and share his thoughts on what the future holds on Capitol Hill – not just in this year's mid-term elections, but in the years ahead, as well.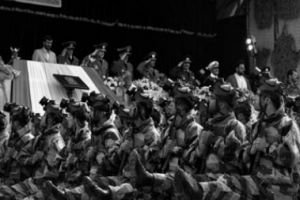 by PAT ROBERTS
As the world becomes increasingly focused on Iran's nuclear activities, we are once again looking to our intelligence to determine what those activities mean.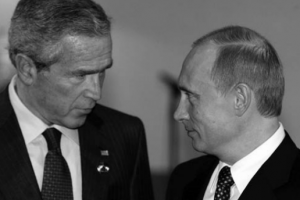 by MICHAEL McFAUL
Russian President Vladimir Putin and his supporters were "outraged." A Kremlin spokesperson denounced the speech as "inconceivable" and "subjective" in its interpretations of Russian internal affairs. Others in Moscow, as well as some in the West, called the speech a return to the Cold War. One Moscow headline suggested that U.S.-Russian relations were at their lowest level in the last 20 years.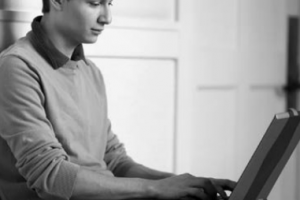 by MICHAEL HAIS, PH.D.
JACK MACKENZIE
Last year's media coverage of the Gulf Coast hurricanes helped re-define the domestic political agenda leading into this year's mid-term elections. But it wasn't just storm coverage. Political damage control was in full effect, with elected officials from all sides of the political spectrum flocking to cable news channels to assuage public fears, tamp down public outrage and cover their backsides.