The Ripon Forum
Volume 53, No. 2
April 2019
A Q&A with Ann McLaughlin Korologos about the Middle East Investment Initiative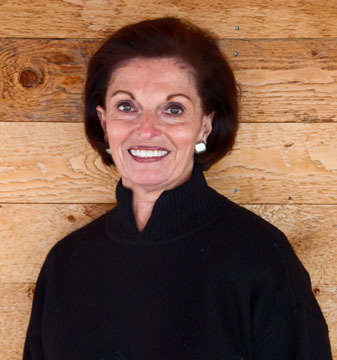 On a warm Tuesday evening this past September, a group of about 150 political and business leaders from both the United States and around the world came together in Georgetown for a dinner to mark the 10th Anniversary of the Middle East Investment Initiative.
The organization has received relatively little attention here in our nation's capital. But among those who are working to promote peace and stability in the Middle East, the MEII has made a name for itself as an organization that is working to achieve these goals by harnessing the untapped economic potential of local entrepreneurs and small businesses and unleashing that potential as a force for the common good.
In an area where the rate of unemployment is among the highest in the world and the GDP is caught in a spiral of slow growth, the MEII has provided nearly $300 million in loans to over 2,000 small and medium-sized businesses in the Middle East and North Africa. In the process, the organization has helped to create over 25,000 jobs in the region – including more than 5,600 jobs for women.
The MEII is based in Washington, where it is headed up by Jim Pickup, a former aide to U.S. Sen. George Mitchell (D-ME) who serves as the organization's President, and Ann McLaughlin Korologos, a former Secretary of Labor for President Ronald Reagan who serves as Chair of the MEII Board.
The Forum sat down with Korologos to discuss the work of the organization, their accomplishments over the past 10 years, and their goals at a time when U.S. global leadership is needed perhaps more than it ever has been before.
RF: Talk for a moment about the mission of the Middle East Investment Initiative.  In a nutshell, what does MEII do?
AMK: The Middle East Investment Initiative's mission, at its core, is to build peace and security in the Middle East and North Africa (MENA) through economic development and job creation. We believe that the path to social and political stability – in the MENA region and elsewhere – requires a sound and sustainable economic base.  Essentially, we identify sound businesses and entrepreneurs, provide them with targeted technical assistance — primarily accounting and financial support — and facilitate access to loans and investment so they can achieve transformative growth.
RF: The MEII was founded just over 10 years ago.  What have been some of the main accomplishments of the organization over that time?
AMK:  MEII started as an idea at the Aspen Institute's Middle East Strategy Group, which was chaired by former Secretaries of State Henry Kissinger and Madeleine Albright and Senators Dianne Feinstein and Chuck Hagel.  The group included American, Israeli and Palestinian business leaders, and the focus was on launching pragmatic economic initiatives to advance prospects for peace in the Middle East.
Working with the U.S. Overseas Private Investment Corporation (OPIC), we launched our first loan guarantee facility in 2008 in the West Bank and Gaza, followed by additional guarantee facilities in the Palestinian territories and Tunisia.  Since then, we have also developed projects in the West Bank, Jordan and Tunisia to provide businesses with direct technical assistance and match them with available financing using an online platform called Tamweeli, or "finance me" in Arabic.
Today, MEII is managing $330 million in loan guarantee facilities and has financed over $300 million in lending to more than 2,000 businesses with a cumulative loss rate of less than 2%.  In addition, our team of business advisors has provided technical assistance to more than 1,000 SMEs.  This has helped create and sustain an estimated 25,000 jobs in the region.
MEII is managing $330 million in loan guarantee facilities and has financed over $300 million in lending to more than 2,000 businesses … This has helped create and sustain an estimated 25,000 jobs in the region.
As a Board member, it's been very rewarding for me to visit the countries in which we operate and see the impact MEII is having on people's lives. We visited one woman in the West Bank who owns the only major pharmacy in the immediate area. Thanks to a $151,000 loan guaranteed by MEII, she was able to open a second branch in a nearby town and even hire other women to work for her. It was so fulfilling to meet this woman and see how MEII has enabled her to expand her business and offer important products and medications to her community.
RF:  What is your basic business model – where does your funding come from, and how do you go about determining where these funds are invested and spent?
AMK:  From the beginning, we realized that our focus needed to be on small and medium-sized enterprises (SMEs) and breaking down barriers to business growth.  SMEs are critical to economic development everywhere in the world, yet in MENA they are stunted by a lack of access to finance.  While SMEs account for more than 95% of enterprises and up to 70% of employment in MENA, only 20% of the region's SMEs have a bank loan or line of credit, and they use equity at a lower rate than anywhere in the world.  To address this market gap, we focus on three pillars of activity:  Stimulating local bank lending; improving entrepreneur and SME capacity; and developing a platform to invest directly in these businesses.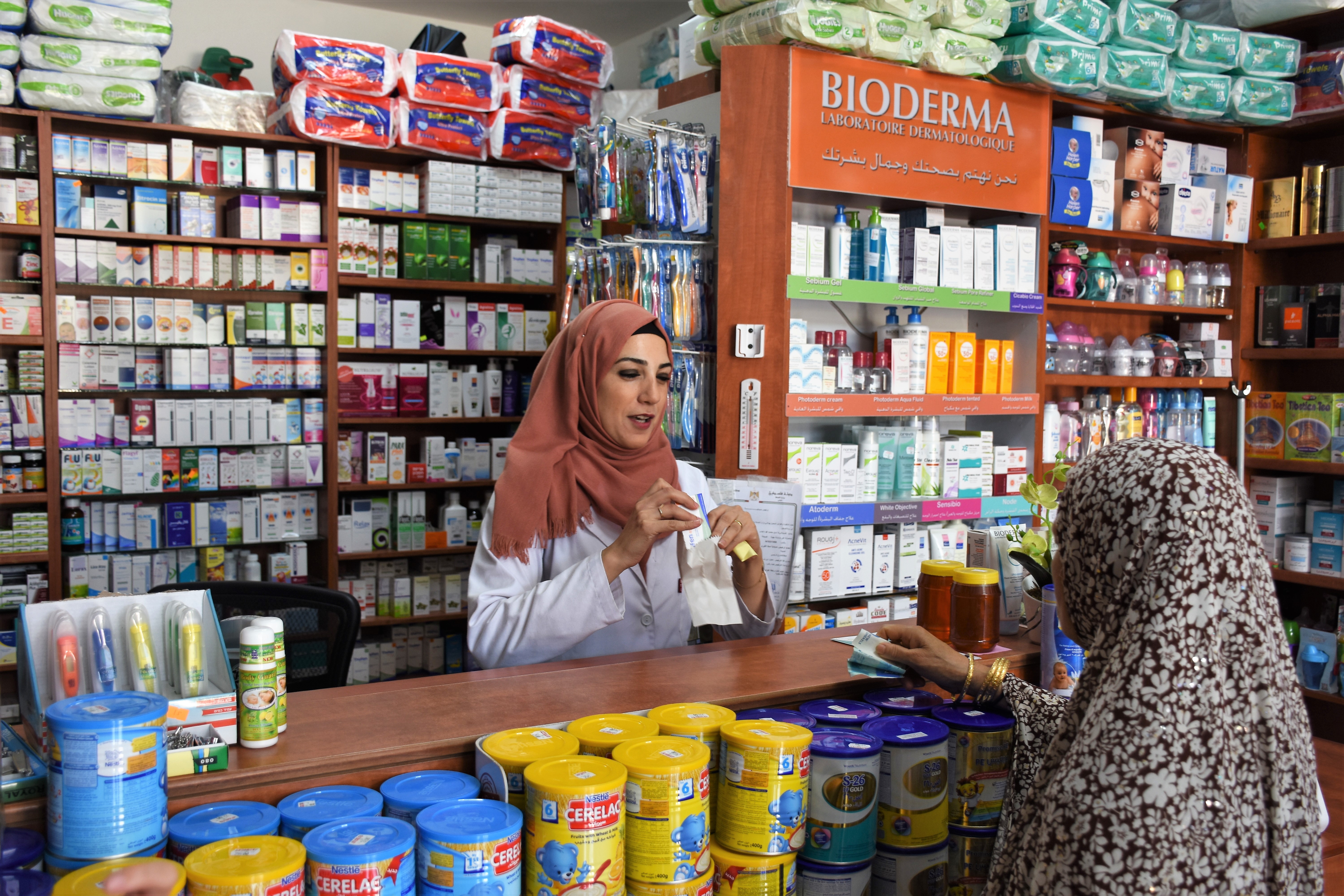 MEII typically works with development finance institutions and donor agencies from around the world, including the OPIC, USAID, the International Finance Corporation (IFC), the Swedish International Development Cooperation Agency (Sida), the Government of Norway, and the Government of the Netherlands.  Our funding is a mix of grant support, user fees, and private investment.  Importantly, we develop our projects based on our own regional and financial expertise, but also in partnership with our funders and investors.
We are so grateful for the support we have received from our donors, particularly OPIC and USAID. They have believed in our mission from the start and without them, we would not have had the positive outcomes that we have been able to achieve over the past 10 years. We have also been fortunate to have the support of individuals passionate about our mission and believers in the impact business development and job creation can have on the MENA region.
RF: How, if in any way, has this model changed over the years?  The past decade has been one of great hope and upheaval.  Has that changed the way MEII does business, or it just a fact of life in this part of the world?
We have been evaluating and adjusting our approach from day one.  We started with a loan guarantee model, focusing primarily on lenders, but quickly realized that many bankable businesses could improve their chances of getting loans by adopting better accounting practices.  This led to the development of MEII's technical assistance programs and Tamweeli platform.
We also learned that improved bank lending is only part of the answer to addressing the substantial SME financing gap.  Even with guarantees, most businesses don't have the minimum collateral needed to secure a bank loan, nor the resources required to service a loan in the period before the investment translates to increased revenue.  Venture capital and private equity are also not the solution – such financing is only available to a tiny fraction of the region's SMEs.  This is why MEII is leveraging its accumulated experience to launch a regional risk capital fund which will invest directly in exceptional SMEs through a hybrid of lending and equity investment.
RF: Talk for a moment about your team.  You have a small staff here in Washington, with the bulk of your personnel on the ground in the countries where you invest and work.  How important is it to have local experts and residents involved in the decision-making when it comes to the start-ups and businesses in which MEII may invest?
AMK: Our locally based teams in Ramallah, Amman, Tunis, and now Cairo have been critical to our success.  They know the local communities in which they operate, speak the local language, confer daily with local bank loan officers, and can properly evaluate local businesses based on their market knowledge.  There is also a lot of underutilized talent in the MENA region.  Over half our 35 staff members have advanced degrees, such as MBA, accounting and management degrees; 50% of our staff in the region are women and their average age is 34.
RF: As you know, U.S. foreign aid dollars are under increased scrutiny these days.  How has MEII provided American taxpayers with value when it comes to the funding you have received from the U.S. government in recent years?
AMK: Foreign assistance is critical to U.S. foreign policy, especially in a region like MENA.  As former Defense Secretary James Mattis once said, "if you don't fund the State Department fully, then I need to buy more ammunition."  That said, we have to be smart with taxpayer money and look for opportunities where we can leverage private sector capital to achieve U.S. foreign policy and development objectives.
We have to be smart with taxpayer money and look for opportunities where we can leverage private sector capital to achieve U.S. foreign policy and development objectives.
OPIC returns a profit each year to the U.S. Treasury, and with minimal grant-based operational funding, MEII's loan guarantee facilities generate more fees than losses.  Similarly, our Tamweeli platform and regional investment fund are designed to be self-sustaining, earning modest returns for investors.
These businesses have the potential to be part of a supply chain for large U.S. business sectors such as hotels, restaurants, larger corporations, and the creative arts.
RF: Let's return to the make-up of your organization.  MEII has a small staff as stated, but you have a powerhouse board of directors with former Cabinet Secretaries and Ambassadors from both Republican and Democratic Administrations.  At a time when Washington is politically divided, what it is about the mission of MEII that has caused officials like yourself to put politics aside in support of this group?
AMK: From the beginning, MEII has been a bipartisan effort, focused on impact, not politics.  Our first loan guarantee facility was announced by President George W. Bush in the Oval Office, expanded during the Obama administration, and sustained by the Trump administration.  We have support from the Palestinian leadership and recognition from the Government of Israel that programs such as ours contribute to peace and security in the region.
It's also a lot of fun to support businesses and put people to work.  Policy debate has its place, but it's immensely rewarding to meet entrepreneurs in the region who can now support their families, send their children to school, and have status in their communities because of our work.  It's also been very valuable that we have annual Board trips to the region, which really remind people what we are trying to achieve through MEII's programs.
RF: Looking ahead, what do the next few years look like for MEII and the work you are doing to bring stability to the Middle East and North Africa?
AMK: Our primary goal in the next few months is launching our regional investment fund, called the Sharaka Capital Fund (sharaka means "partnership" in Arabic).  We plan to target Egypt, Jordan, Tunisia, Morocco, and West Bank/Gaza as our initial markets and will likely double our regionally-based staff as we build out our investment teams.  We also want to grow our Tamweeli platform and technical assistance work throughout the region.  Most importantly, we want to continue growing projects and partnerships in the region to expand our impact.