The Ripon Forum
Volume 0, No. 0
June - July 2008
Now What?
by HOWARD P. "BUCK" MICKEON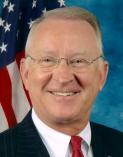 Ask any voter or policymaker for their top legislative priorities and improving their children's schools will almost surely appear on the list. Ask these same individuals how that education reform should be accomplished and the number of different answers is likely to match the number of individuals asked.
Education reform is difficult; finding consensus, even more so.
It is in this environment that we approach renewal of the No Child Left Behind Act. NCLB is a law with fierce advocates and equally fierce opponents. But it is also a law with a premise that is impossible to reject – namely, that all children in this country, regardless of economic background, or race, or geography, deserve a high-quality education.
Signed into law more than six years ago, NCLB was intended to bring accountability to education. Accountability has many meanings, but chief among them in the context of NCLB was the notion that policymakers were finally going to demand results in exchange for the billions of taxpayer dollars invested in our nation's schools.
From 1965 until NCLB's enactment in 2002, the federal government spent more than $227 billion on the Elementary and Secondary Education Act, the precursor to NCLB. Unfortunately for parents and taxpayers, that investment was made without any corresponding expectation that it would expand educational opportunity or drive an increase in academic achievement.
Looking to the future, there are ample opportunities to strengthen this law [NCLB] by correcting its shortcoming and building on its successes,
The most startling representation of this lack of accountability is a comparison of federal education spending, rising on a steep incline over those years, and student achievement, which remains a virtual flat-line during the same time period.
However, there was more to this bleak achievement picture than initially met the eye. Underneath the appearance of overall test score stagnation was the stark reality that while some children were succeeding, and even excelling, others were falling further and further behind. Disadvantaged children, those learning English, and children with disabilities would all too often be allowed to fall between the cracks of our educational system. Thus, a system that showed acceptable student performance on the whole could be masking a continual downward slide of at-risk populations.
The purpose of NCLB was to address this disparity head-on by calling on states and local communities to ensure all children were held to the same state-developed standards of academic achievement. To achieve that goal, NCLB was built on four key principles: accountability for results; flexibility and local control; expanded parental options; and funding for what works.
By some measures, the law has been a marked success. Student achievement in reading and math is at its highest level ever, and achievement gaps between disadvantaged students and their more affluent peers are narrowing. All 50 states have developed their own systems of accountability based on their own achievement goals and assessment systems. And all over the country, students and parents are benefiting from new educational options like free tutoring and public school choice.
However, despite its early successes, it is clear that much work remains. This is particularly true in the law's pledge of new parental options, which promises that children in schools needing improvement will be able to transfer to better performing schools or benefit from supplemental educational services in the form of free tutoring to students. Although participation in these options has increased ten-fold since the first year of the law's implementation, far too few parents are aware of and able to exercise their right to make these decisions about their children's education. By some estimates, less than one percent of eligible children have transferred to better performing schools.
Looking to the future, there are ample opportunities to strengthen this law by correcting its shortcomings and building on its successes. Not just with lofty rhetoric and broad-based principles, but concrete proposals to empower parents, support states and local communities, and improve classroom instruction.
One such effort is a regulatory package unveiled by U.S. Secretary of Education Margaret Spellings earlier this year to expand access to NCLB's public school choice options. Her proposal requires local schools to ensure parents are fully aware of their options under the law by investing in effective outreach, which includes a requirement that parents be notified of their options earlier, at least 14 days before the start of the school year.
Separately, I have introduced legislation to give students access to free tutoring even sooner, after their school has been identified as 'in need of improvement' for two years. My proposal also eliminates perverse incentives in the law that reward schools for failing to fully invest available resources in these programs that offer extra help to struggling students.
These choice-focused proposals are just the beginning. Policymakers are also taking steps to make accountability systems more nuanced; to further empower states and local communities with enhanced flexibility and control; and to improve teacher quality through innovative strategies like performance-pay and an adjunct teacher corps.
Education has traditionally been a responsibility of states and local communities. Even today, six years after enactment of NCLB, the federal government is responsible for only about nine percent of all elementary and secondary education spending, and rightly so. The role of the federal government is not to solve all of society's ills with bureaucratic mandates and layers of red tape. It is to act as a good steward of taxpayer resources and to maintain a focus on those priorities that rise to the level of national significance. One of those priorities is ensuring a quality education for all our children.
When it comes to improving our nation's schools, there are no easy answers. Stakeholders of goodwill can disagree about the best approach to ensure that all children are afforded educational opportunity and no child is left behind. But the foundation on which NCLB was built is solid, and it remains the blueprint for educational opportunity into the future.
–###–
Howard P. "Buck" McKeon represents the 25th District of California in the U.S. House of Representatives. He is the Senior Republican Member of the Committee on Education and Labor.