The Ripon Forum
Volume 0, No. 0
June - July 2008
It's not just the role of technology that will change. It's also the role of parents.
by ROD PAIGE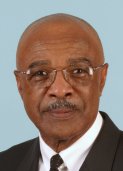 Today's classroom looks nothing like that which greeted bright-eyed students twenty years ago in the mid 1980s. Way back then the model for educating children was little changed for over 150 years –students sitting at desks dutifully taking notes, teachers in front of a chalkboard conveying information gleaned from textbooks or other published material. The "factory model" of education had worked to teach generation after generation of American children the fundamentals of reading writing and mathematics and helped propel this nation to the forefront of economic and democratic leadership in the world.
Yet our education system was about to be caught up in a transformation that was cascading through every crevice of our society. Technology was becoming popularized, no longer limited solely to the large budgets associated with military, scientific, or corporate applications. For education, this introduction to the classroom came first through the appearance of bulky, oversized, and (from current perspective) simplistic calculators, machines limited to the most basic of mathematic functions. But that was just the beginning. Little did they know back then how those machines would presage a movement that would challenge at its core the education model that had performed so well for so long.
… it is the transformation of the parent that will have the greatest impact on our education system in the next few decades.
The introduction of technology changed our education system in three fundamental ways. First, the delivery of the information was transformed. With the advent of computers and the internet, no longer are students limited to what is presented in the classroom or read in a textbook. Indeed with the internet the student's learning experience can continue and expand while at home, afterschool or on the weekends. Second, technology allows greater access to information by more students and teachers. In the past, a school's geographic location or neighborhood wealth often determined the depth of exposure to information and knowledge. Now, students and teachers from everywhere from urban areas to remote rural communities can access the same information (and opportunities) as many of their more affluent peers. Finally, technology has helped make our education system more transparent. Reams of data on student performance, school culture, and revenue and taxing information are just a click away, and it is a rare home purchaser that does not examine and compare this data before investing their savings in a new home (or committing their child to a new school). All of these are useful contributions that have made a fundamental change in the way we educate our children.
It would be easy to talk about the future of education in the United States solely in terms of the continued contribution technology will make in education. For example, I have no doubt that by the year 2028 classrooms will be wired and interconnected in ways that today are unfathomable.
But to limit ourselves to highlighting technology focuses our attention only on a tool in education, albeit an important and useful contribution. Rather, I believe that a more fundamental change will be in place by 2028, one that will bear little resemblance to operations of our current system. It is a change that will alter the delivery, governance, and financial relationship under which we currently operate.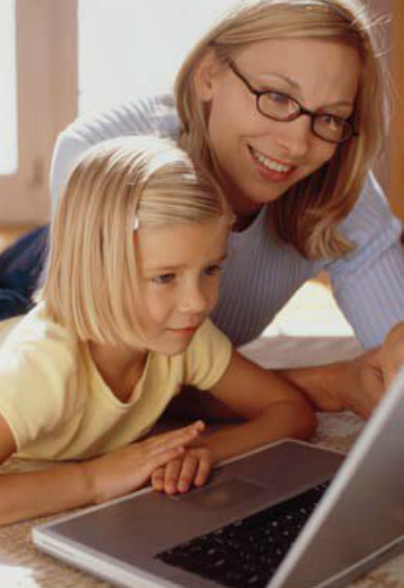 The students of the 2020s will be in a society that bears little resemblance to that experienced by countless generations that have come before. Their parents – born during the onset and explosion of the digital age – will be much more aware of the options, and demanding of the choices, than what we who have preceded them are accustomed to. Thus it is the transformation of the parent that will have the greatest impact on our education system in the next few decades, a transformation that the system itself has little power to stop.
These parents will be a different breed, different because their perspective on life will be one that is grounded in choices. They will look back with fondness on the days when there were only 110 channels to choose from on cable, when an iPod could store only 1,000 songs.
Most important, they will tell their children about how it was in the old days when kids used to go to school and be presented their education through a cookie cutter approach, with little customization to the individual needs or expectations of the individual student. They will regale their youngsters with stories about children going to school where they were told to go to school and studying what the school told them to study. If the curriculum was too tough (or easy) for some students there was not much anyone could do to help them. If the school offered Spanish as the foreign language and the child was interested in learning Chinese, there was little room for debate.
In other words, they will be talking about a system that was controlled by the producers of the product, rather than the consumers — a system of limited options, little accountability, and little impetus to address the needs of individual students.
These parents will be a different breed, different because their perspective on life will be one that is grounded in choices.
Having not been brought up in such a stifling environment for all other aspects of their livelihood, the parents of the future will not acquiesce to that approach for the education of their children. They will seek out an educational experience that will be customized to meet the peculiar needs of their child; one that plays on a student's strengths and interests, one that supports the student in academic areas where they might struggle, or challenges them when they can accomplish more.
Parents will be empowered, and the education system will be forced to address their needs. Public education will be redefined in such a way that rather than providing a centralized approach geared to mass dissemination of information and knowledge, the system will be tailored to meet the individual needs of the student.
Ultimately the key question for education leaders is how we get there– how we transform a system created in the 19th century to meet the needs of the 21st century learner. Will the education establishment leaders recognize the new reality and move to meet the needs of their changing customers, or will they take defensive postures to protect their monopolies and control the levers of power that they have reigned over for so long? At this stage, it is too early to say, for there is much at stake, and there is the belief in some corners that the system will withstand change much as it has withstood calls for reform in the past.
But one thing is for sure – it's a tide that cannot be held back. The next generation of parents will be unlike any prior to it. They will be used to the liberty to choose, with the knowledge and opportunity to make the choices that best meet their needs. And they will not be satisfied if that liberty applies to all aspects of their lives –except the education of their children.
–###–
Dr. Rod Paige served as U.S. Secretary of Education from 2001 to 2005. He is currently the chairman of the Chartwell Education Group LLC.