The Ripon Forum
Volume 45, No. 1
Winter 2011 Issue
by DEMIAN BRADY
For far longer than the "war on terror" or the "war on drugs," the federal government has been engaged in a seemingly endless war on budgetary waste.
There are three main fronts in this war against waste. The first — pure waste — occurs when improper payments are made: either when funds go to the wrong recipient, or when an incorrect quantity of funds is dispersed. The worst example of this type of waste occurs when the unscrupulous make intentionally false claims in order to fraudulently collect grants or benefits.
A second front is the fight over those programs in the budget whose wastefulness, or worthiness, is debatable. For example, Representative Betty McCollum (D-MN) argues that it is wasteful for the Army to continue to spend $7 million a year to sponsor race cars in NASCAR. The Army counters that the spending enhances its favorability among potential recruits.
The third front is waste endemic to large bureaucracies, such as lost inventory, for example, or unnecessary workers. Also related to this type of waste are those cases where the government creates multiple programs to perform the same basic functions. Maintaining such redundant agencies and their staffs, supplies, and office space, needlessly adds to the overhead costs of government. Additional burdens are placed on citizens seeking aid, who are unable to navigate a complicated and confusing federal bureaucracy to find the appropriate program.
Getting rid of fraudulent and improper payments is widely supported by both parties and at both ends of Pennsylvania Avenue. In spite of that support and decades of increased enforcement efforts to clamp down on these billions of dollars in waste, the problem persists.
Getting rid of fraudulent and improper payments is widely supported by both parties and at both ends of Pennsylvania Avenue. In spite of that support … the problem persists.
Why is it so difficult to eliminate these misspent funds? Congress and top executive branch officials have the herculean task of overseeing a $3.8 trillion federal government, with an executive branch civilian workforce of 2.1 million administering over 1,100 domestic aid programs. Heightening the challenge, every program creates a constituency of beneficiaries and political patrons who will aggressively lobby for its survival. This makes oversight and elimination of duplicate programs a challenge.
There are repeated efforts by both those inside and outside the government to identify and list redundant programs. Each year as a part of his budget, President Barack Obama has released a publication outlining program cuts and reforms called, "Terminations, Reductions, and Savings." Variations of the words "duplication" and "duplicative" were used 29 times in the FY 2012 edition, 26 times in 2011, and 23 times in 2010. This isn't necessarily an indication that the problem is getting worse, just that the Administration is increasing its efforts to target these programs. President George W. Bush's last budget included a similar document called, "Major Savings and Reforms in the President's FY 2009 Budget" in which variations of the words were used 190 times.
Even with such efforts from the executive branch, it has been very difficult to get Congress to grow out of its myopic culture of overspending and de-fund these inefficient programs. For years, experts have issued repeated warnings that the federal government's financial obligations are on an unsustainable course. Voters sent a message in the last election that our elected officials need to get serious about reining in the debt before we end up like Portugal or Greece. Ultimately, our fiscal problems won't be solved until politicians find the guts to tackle entitlement reform. But while the debate and negotiations on that front continue, Congress should immediately get to work eliminating or consolidating wasteful, duplicative programs.
One egregious example is the development of the F-35 Alternate Engine Project. We have — or, rather, had — so much extra money to spend in the defense budget that Congress dedicated funds to create an alternative second engine for the Joint Strike Fighter. After missing out on the contract for the design of original engine, General Electric and Rolls-Royce argued that the development of a competing back-up engine for the same plane would benefit the military. Even though the Department of Defense did not want the second engine, Congress forced it on them. The F-35 system is already experiencing significant cost-overruns without the additional budgetary burden of developing a competing engine.
The multiple, confusing array of labor programs is also ripe for consolidation and elimination. A recent Government Accountability Office (GAO) report found that in 2009, the federal government spent $18 billion to run 47 different employment and job training programs across nine agencies. Similar job training services are provided through the Employment Service, the Workforce Investment Act Adult program (both in the Department of Labor), and the Temporary Assistance for Needy Families (in the Department of Health and Human Services). Many of these programs target similar audiences and fulfill similar objectives, yet maintain separate administrative structures. For example, the GAO identified eight different overlapping job training programs targeting Native Americans. Four of the programs are run by the Department of Education, two are run by Interior, one by Labor, and one is run out of HHS.
A recent GAO report found that in 2009, the federal government spent $18 billion to run 47 different employment and job training programs across nine agencies.
Federal money also flows out through duplicate water treatment programs. One might expect to see a program like this in the Environmental Protection Agency (EPA), but of course there is more than one. There is a targeted water infrastructure grant program that provides funding for the same sorts of state and local projects that the EPA also funds via its Clean Water State Revolving Fund and the Drinking Water State Revolving Fund. There are also water treatment programs run out of the Department of Agriculture and the Army Corps of Engineers. HHS is even in on the action with a $10 million rural community facilities grant that is run by Administration for Children and Families, primarily a social welfare agency.
There are 20 different discretionary programs recommended for cuts in President Obama's FY 2012 "Terminations, Reductions, and Savings" report because they were either duplicative or inefficient and were similarly labeled as such by President Bush in his final budget. The savings would amount to just over $1 billion. But if those two administrations can come to agreement on cutting this waste, Congress should as well.
Past Congresses created some of the problems, and although some of the duplicate programs still have support of Hill veterans, there is a large freshman class in Washington not beholden to the old ways of doing things. Freshman Republicans went against their party leadership and were joined by Democrats in a successful vote to repeal funding for the F-35. Senators will have to oppose both the Chairmen of the Armed Services and the Appropriations Committees to pass it in the upper chamber.
Whether politicians' main priority is to make government smaller or smarter, now is the time to win this war on duplicate waste.
RF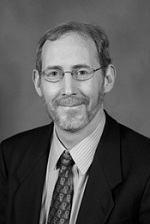 Demian S. Brady is Senior Policy Analyst at the National Taxpayers Union Foundation, which is the research affiliate of the 362,000-member National Taxpayers Union.