The Ripon Forum
Volume 54, No. 6
December 2020
"The partisan rhetoric – the infighting – is unacceptable to me and I know it's unacceptable to the voters in Iowa's first district."
by KYLE CHANCE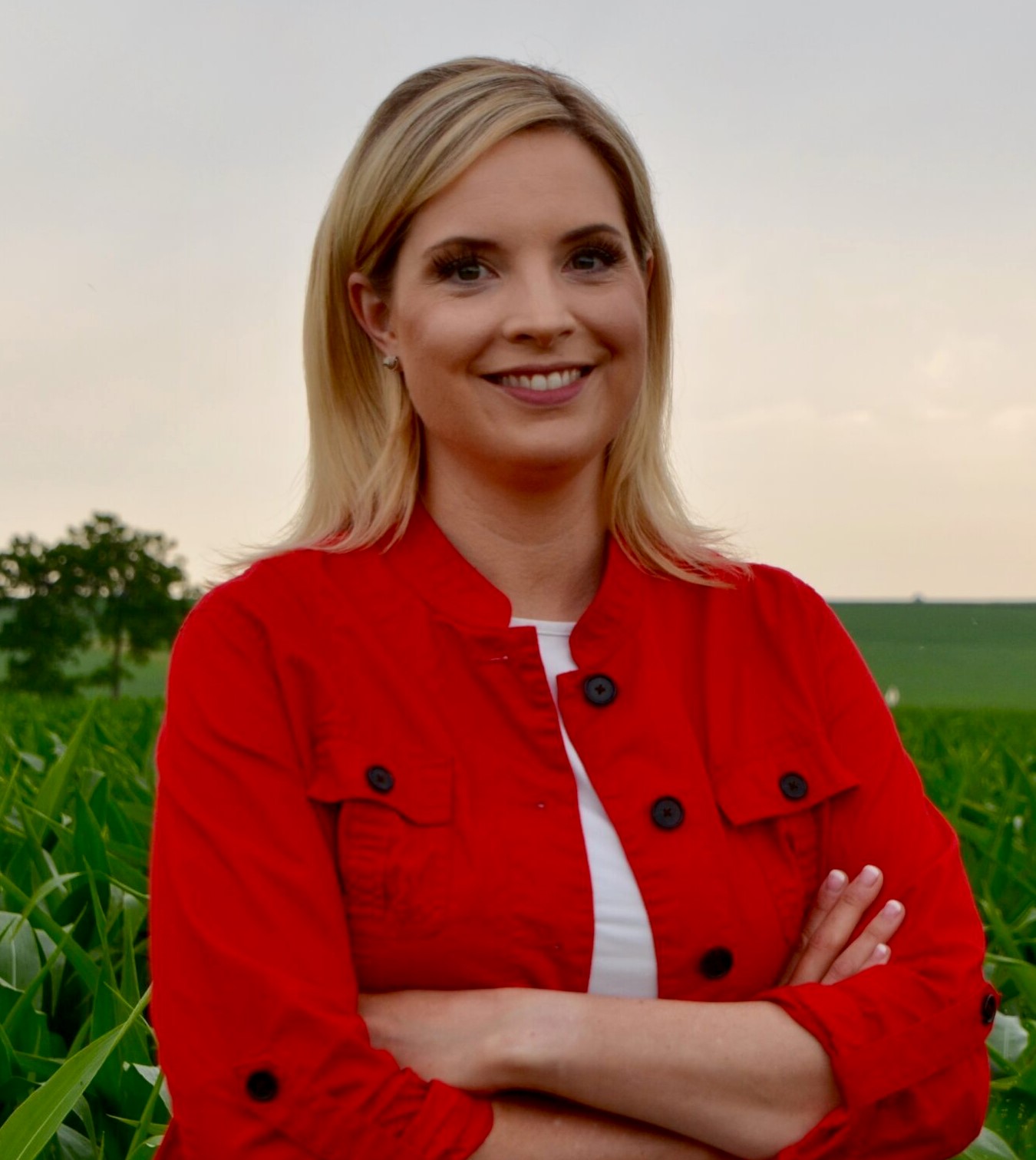 Snapshot of Victory: Ashley Hinson defeated first term incumbent Democrat Rep. Abby Finkenauer by a vote of 51.3% to 48.7%.
Background: Ashley Hinson is a journalist, beginning her career in high school where she worked as a camera operator for WOI-TV 5 in Des Moines and was an editor for their evening newscasts. She received her B.A. in Broadcast Journalism from the University of Southern California and worked as the morning anchor for KJCT in Grand Junction, CO after graduation. She would later move back to her home state and gained local notoriety as a reporter and anchor for KCRG-TV in Cedar Rapids, where she won two Midwest regional Emmy awards.
In 2015, Hinson announced her intention to run for a seat in the Iowa House of Representatives. She ran on a platform focused around the Iowa family. This means creating a pro-job climate, enabling opportunities for local business, and properly funding education while making sure schools were run efficiently. She won this race and became the first woman to represent the 67th district.
She is a classically trained violinist who played two seasons with the Des Moines Symphony Orchestra and currently plays with the worship team at her home church. Hinson and her husband, Matt, have two sons.
Legislative Goals for Congress: Hinson made it clear during her campaign that fighting for Iowa's taxpayers is at the heart of why she ran for Congress. Among other things, she will work to ensure the historic 2017 tax cuts remain in place in place and will seek further opportunities to reduce the tax burden for families.
Hinson also believes taking on China is essential for the health of the U.S. economy and financial well-being of her fellow Iowans. She would like to see Congress work to provide incentives to businesses to bring jobs back from China. And, in terms of trade, Hinson says China must be accountable – especially when it comes to theft of intellectual property.
Key Quote: "The partisan rhetoric – the infighting – is unacceptable to me and I know it's unacceptable to the voters in Iowa's First District. I'm ready to go to bat for Iowa families. I am ready to go to bat for hard workers in Iowa who are just tired of the government trying to take more and more out of their paycheck. I am ready to go to bat for health care workers and the patients who want to give the best care and get the best care. And most importantly, and I hope I've made it clear today, that I will fight for Iowa taxpayers." (Source: September 7th debate on Iowa PBS)