The Ripon Forum
Volume 54, No. 6
December 2020
"For the longest time, the Republican Party has been the party of opportunities, and I'm an example of that."
by AUTUMN REED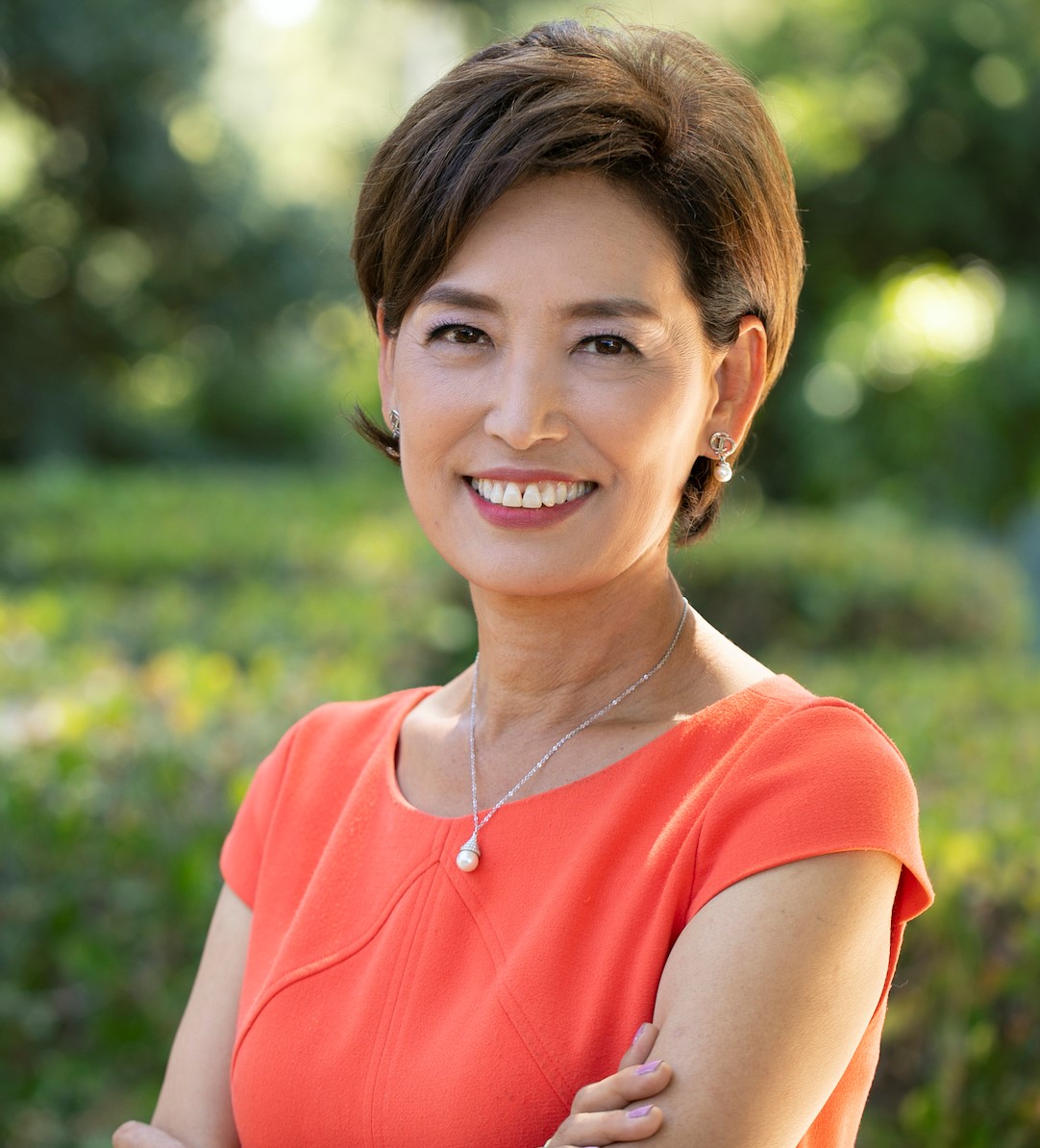 Snapshot of Victory: Young Kim defeated first-term incumbent Democrat Rep. Gil Cisneros by a vote of 50.6% to 49.4%. She, along with fellow Republican Michelle Steel (CA-48) and Democrat Marilyn Strickland (WA-10), are the first Korean-American woman elected to Congress.
Background: Congresswoman-elect Kim was born in South Korea and later immigrated to Guam in 1975 with her family. On the island, she collected cans and bottles from the beach and gave them to her mother, who would recycle them and donate the money to a church building fund for the Korean American community. The small funds they were able to collect and donate contributed to the building of the first Korean American church on the island of Guam. This act has inspired Kim throughout her life by teaching her the importance of serving one's community and giving back to others. Kim received her high school education in Hawaii and later moved to California, where she earned a bachelor's degree in business administration from the University of Southern California. After graduating from college, Kim worked as a financial analyst for First Interstate Bank and then as a controller for JK Sportswear Manufacturing. She later opened a women's clothing manufacturing company with her husband.
Kim also worked for then-state Senator Ed Royce and continued to do so when he was elected to Congress. During his tenure, she served as Royce's community liaison and director of Asian affairs. She also had the opportunity to appear on her own television show, "LA Seoul with Young Kim," and her own radio show, "Radio Seoul," where she discussed current events and issues that affected Korean Americans. In 2014, she was elected to the California State Assembly where she represented the 65th district which includes northern parts of Orange County. In doing so, Kim became the first Korean-American Assemblywoman to represent Southern California. In 2018, Kim first ran for Congress, and was narrowly defeated by Democrat Rep. Gil Cisneros. She came back for a rematch in 2020, and was victorious.
Legislative Goals for Congress: Kim has vowed to be a bipartisan problem-solver who refuses to be changed by Washington. As a mother of a child with pre-existing conditions, she is passionate about accessible healthcare and making sure prescription drugs are affordable. Kim is committed to increasing STEM education funding and ensuring education dollars go to local teachers and classrooms, not big city bureaucrats. As proud immigrant herself, she believes the system is broken and will fight to increase border security while ensuring those who seek to legally immigrate are treated fairly and with compassion. As the COVID-19 pandemic continues in our nation, Young plans to combat the virus with bipartisan legislation that will rebuild our economy, bring back jobs, and help small businesses recover.
Key Quote: "People are tired of the status quo in Washington and are ready for change. My message of putting aside partisanship and working to break the gridlock that has held our country back resonated with voters in this election. I am going to come to Washington in that spirit and work to get results to lower the cost of healthcare, help small businesses during this economic downturn and get needed aid to our communities during the ongoing pandemic." (Source: statement to The Ripon Forum)