The Ripon Forum
Volume 54, No. 6
December 2020
"This vote showed that minorities who may look or speak differently than most not only have a place in this Republican Party but can be elected to the United States Congress."
by AUTUMN REED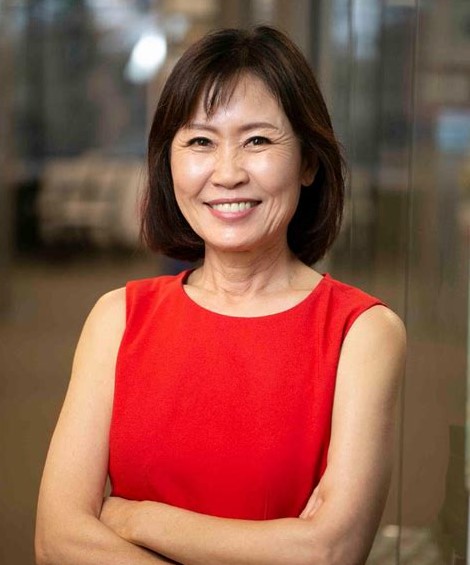 Snapshot of Victory: Michelle Steel defeated first-term incumbent Democrat Harley Rouda by a vote of 51.1% to 48.9%. She, along with fellow Republican Young Kim (CA-39) and Democrat Marilyn Strickland (WA-10), are the first Korean-American woman elected to Congress.
Background: Congresswoman-elect Steel was born in South Korea and raised in Japan. Her upbringing allowed her to learn and become fluent in Korean, Japanese, and English. When Steel was 19 years old, she immigrated to America with her single mother and two younger sisters. At a young age, Steel watched her mother fight an unwarranted tax bill that was issued by the State Board of Equalization. Inspired by her mother's struggles, she became a fierce taxpayer advocate and in 2006 ran successfully for the Board of Equalization. In this position, she represented over eight million people in Southern California. In 2011, she was elected as Vice Chair of the Board of Equalization. During Steel's first term, she discovered that the Board had delayed the return of millions in security deposits owed to California businesses. Because of her leadership and initiative on this issue, the agency refunded tax security deposits of almost $50,000 each to over 5,500 small businesses.
In 2014, Steel was elected to the Orange County Board of Supervisors and currently serves as Chairwoman. Her top priorities as Chairwoman have included guiding her county through the COVID-19 pandemic, providing support for vulnerable communities, and fighting against higher taxes. She has proven herself as the advocate for taxpayers she vowed to be by returning over $400 million to the people of California throughout her time in public office.
Legislative Goals for Congress: Steel has vowed to work across the aisle and believes Americans deserve better than partisan gridlock. One of her top priorities is providing America's veterans with quality medical care, housing, employment, and education opportunities. She also has plans to repair the healthcare system by lowering drug prices and helping people with pre-existing conditions receive better coverage. The Congresswoman-elect is a supporter of strengthened border security, including a physical border to protect our nation. Additionally, she has led efforts to combat the homelessness crisis in Orange County and plans to continue to be an advocate for this cause in the 117th Congress.
Key Quote: "I'm a product of the American Dream: a first-generation immigrant who succeeded in this country and was given the honor to serve my community. I ran for Congress on my record of fighting for taxpayers and protecting public safety. I stuck to facts and common sense and worked hard to meet the residents of my district. In Congress, I'll stick to my commonsense principles, seek to lower taxes, and reduce business regulations to help hard working Americans succeed." (Source: statement to the Ripon Forum)