The Ripon Forum
Volume 54, No. 6
December 2020
"It is time to stop rebuilding the world and start rebuilding America."
by KYLE SCHULTZ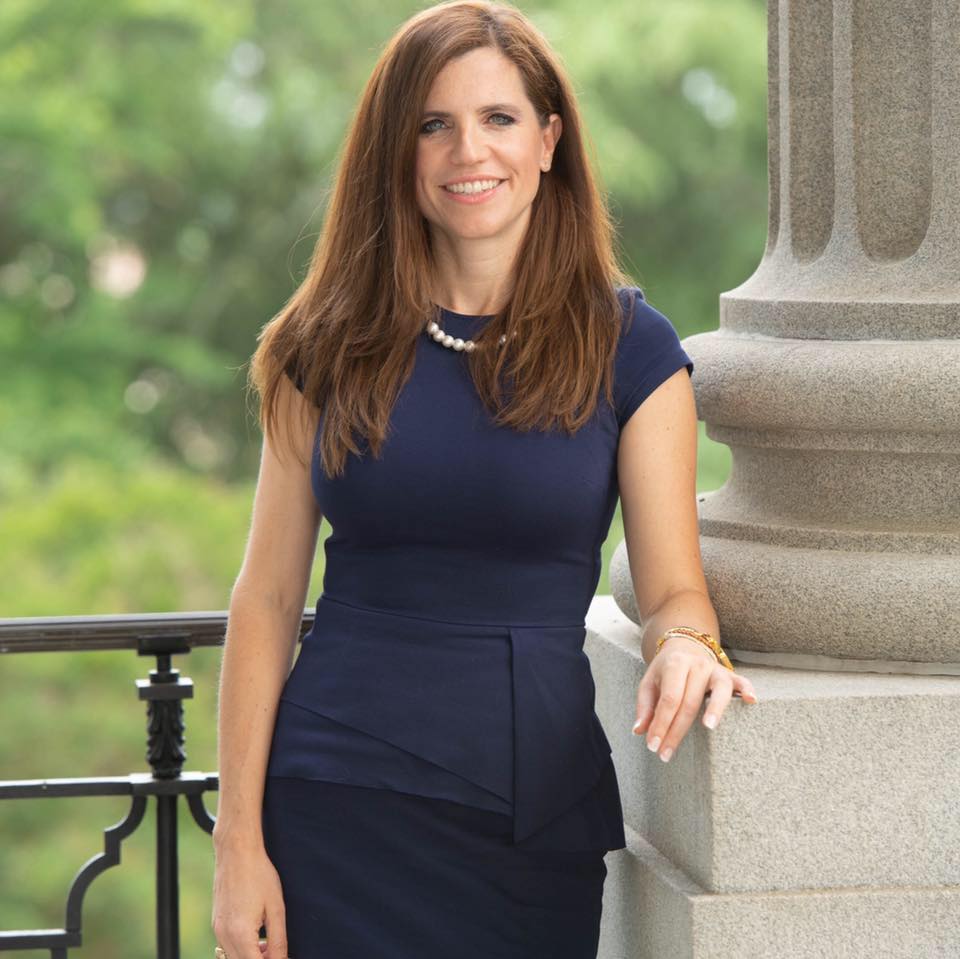 Snapshot of Victory: Nancy Mace defeated first term incumbent Democrat Rep. Joe Cunningham by a vote of 50.5% to 49.3%. She is the first Republican woman elected to serve in Congress from the State of South Carolina.
Background: Congresswoman-elect Mace was raised in the Lowcountry of South Carolina in Goose Creek just outside Charleston. She dropped out of school and worked as a waitress at the local Waffle House. She eventually graduated from high school and went on to attend The Citadel, where she graduated magna cum laude with a degree in business administration and was the first female to graduate from its Corps of Cadets in 1999. She would later write about this experience in the book, In the Company of Men: A Woman at The Citadel.
In 2004, Mace earned a master's degree in mass communication from the University of Georgia. Four years later, in 2008, she started The Mace Group, a multi-service business consulting firm. She got her start in politics when she ran for United States Senate in 2014 and earned over six percent of the votes cast in the Republican primary.
In 2017, Mace ran in a special election to fill the District 99 seat in the South Carolina House of Representatives. In the primary election, she was just 13 votes shy of securing the nomination outright, and the race was forced to a runoff which she later won. She then won the general election and earned re-election in 2018. During her time in the State Assembly, Mace tackled issues of prison reform, healthcare, and offshore drilling, and served on the Judiciary Committee.
Legislative Goals for Congress: Mace has expressed a desire to serve on the Natural Resources, Veterans Affairs, and Transportation & Infrastructure Committees, all of which are important to her constituency in South Carolina's 1st Congressional District. She has identified jobs and the economy, healthcare, infrastructure, and the environment as the top issues she hopes to work on in Congress, and she believes supporting small businesses and those who have lost work due to Covid-19 is critical to rebuilding the economy.
Key Quote: "My life has been a series of second chances. Like most Americans, I have been knocked down time and again, but I will always pick myself up and push forward with grace and grit. This tenacious attitude has guided me through each obstacle I've faced, both personally and professionally, and it will continue to guide me as I fight for our Lowcountry values in Washington.
"I took on this new challenge in large part because it is time to stop rebuilding the world and start rebuilding America, and that begins right here at home. Unfortunately, South Carolinians are all-too-familiar with America's aging infrastructure system. I look forward to being a leading voice in doing away with the barriers faced by our local and state governments to bring much-needed resources and innovation back home." (Source: Statement to The Ripon Forum)